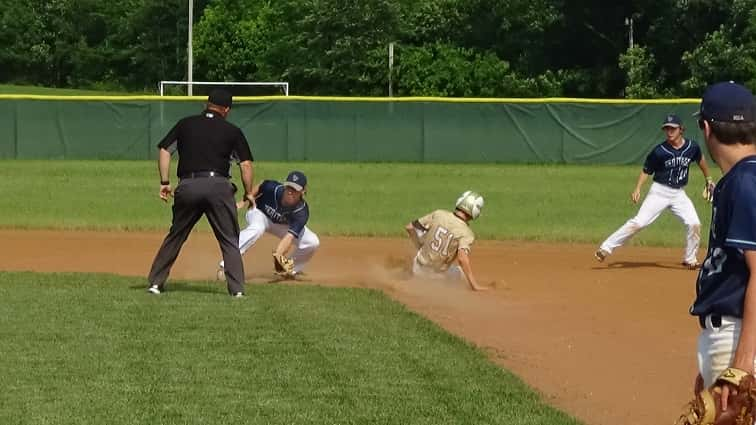 The Heritage Christian Academy took the field on Saturday looking for its first KCAA state tournament championship since 2010, after having last appeared in the title game in 2014.  However, the Warriors couldn't derail the Highlands Latin train, with the Highlanders winning 13-3 to claim their fourth-consecutive state title.
The Warriors took the lead in the first when Josh Jones reached on an error to allow Elijah Britton to score, but the Highlanders took the lead for good with three runs in the bottom of the inning.  HCA pulled to within a run on a sacrifice fly by Weston Powell in the third, but Highlands answered with a couple of runs to lead 5-2 after three.
The Highlanders scored twice in each of the fourth and fifth, chasing HCA starting pitcher Caleb Jones with one out in the fifth.  Weston Powell came on to get the Warriors out of the inning, but was roughed up for four runs in the bottom of the sixth to give Highlands the win.
Bobby Fowler, the state tournament MVP, got the win on the mound for Highlands, yielding three runs, one earned, on a single hit with three walks and nine strikeouts.  Jake Hamilton had three hits and an RBI and Luke Robson drove-in four.