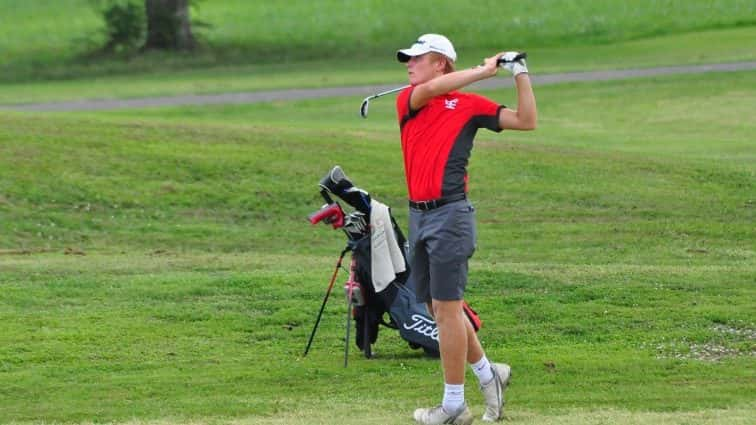 Todd County Central senior Austin Rager bested five other golfers in winning the Kentucky Junior PGA Players Series at Country Creek Golf Course in Franklin Thursday.
Rager's round included a birdie and an eagle-3 on the par-5 seventh hole. He shot a 3-over-par 75 to win the 16-18 division by five shots over Nortonville's Trae Barber. Rager earns 100 points toward his ranking on the Kentucky Junior PGA standings.
Hopkinsville High's James Folz shot a 5-over 77 to take fourth place in the 15-16 age group. UHA's Jiles Wyatt finished tied for sixth place with a score of 81 over 18 holes. Hopkinsville High's Evan Pyle finished tied for 15th in the age group with a round of 92.
On the girls' side, UHA seventh grader Conlee Lindsey finished tied for second just one shot off the lead. Lindsey shot a 94. Caldwell County freshman Claire Knoth shot a 96 to finish fourth, and UHA freshman Rheagan Lindsey took seventh place with a round of 113.
In the 16-18 age division, Crittenden County senior Lauren Gilchrist finished in fourth place with a round of 79.