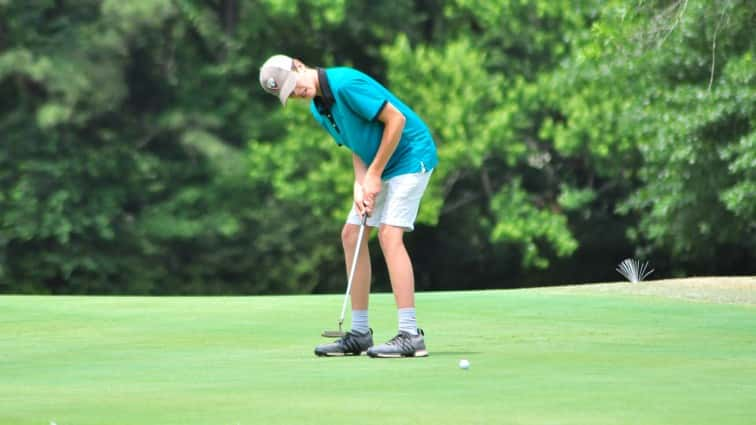 Hunter Reynolds defeated Evan Pyle in a playoff to win the 13-15 division of the GO Junior Golf Series stop Tuesday at Kenny Perry's Country Creek Golf Course in Franklin.
Both golfers shot a 9-over 81 for the low scores in the age group. Bowling Green's Max Bewley was third with a score of 84.
Christian County's Chase Dawson shot an 89 to finish third in the 16-18 division, while Max Falco shot a 39 to finish third in the six-hole 9-10 division.
Brady Hightower finished fourth in the 11-12 division with a score of 57 over nine holes. Joey Falco shot a 53 to finish fourth in the nine-hole 13-15 division.