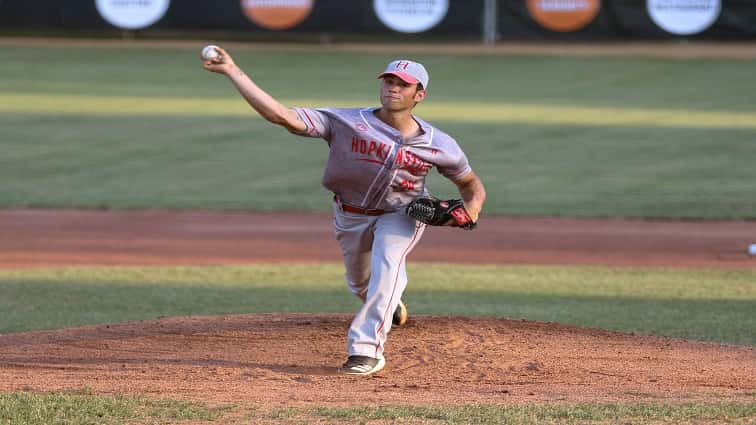 The Hoptown Hoppers saw a 7-game win streak come to an end with a 6-2 loss to visiting Muhlenberg County on Saturday night, with the Stallions avenging a 9-1 loss to the Hoppers on Friday night.  The Hoppers slip to 8-3 on the season and will travel to face the Franklin Duelers on Sunday.
The Hoppers took the lead in the bottom of the first with former Blazer Drew McGowan reaching for one of his two hits and coming home on an error for a 2-0 advantage.  Former Christian County Colonel Wyatt Stevenson got his first start of the summer on the mound, pitching a scoreless first before the Stallions pushed two across in the second to tie the game.
Stevenson pitched through five and left trailing 4-2, with Jacob Lents coming on to start the sixth.  Muhlenberg's Cal Johnston led off the seventh with a solo home run, before the Stallions added the final score on a sacrifice fly.
Stevenson took the loss, allowing 4 earned runs on seven hits with three walks and eight strikeouts.  Lents went three innings, yielding a couple of earned runs on three hits with two walks.  Will Nash pitched the ninth for the Hoppers, walking one and striking-out two.
Logan King worked six innings for the win, surrendering 2 earned runs on seven hits with four strikeouts.  Jake Edwards, Will Myers and Jackson Little each had two hits for the Stallions.