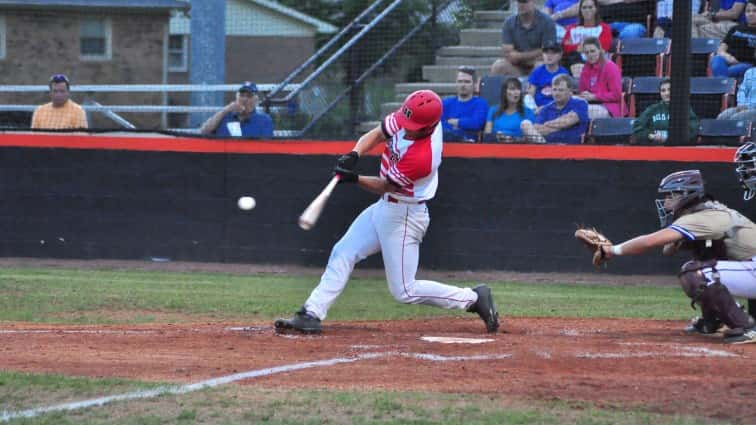 Jacob Jenkins led off the 10th inning with a home run to give the Hoptown Hoppers a 6-5 win at Fulton Tuesday. The homer capped off a two-hit night for the Western Kentucky University product.
The Hoppers took an early 2-0 lead on an RBI single by Brennan Crooms and a sacrifice fly from Seth Bennett.
Fulton answered with four straight runs before Cameron Hill led off the fifth inning with a solo home run to draw the Hoppers to within 4-3.
Down a run in the eighth inning, the Hoppers tied the game at 5-5 on a double by Micah Genter.
Nine different Hoppers had hits in the game. In addition to Jenkins, Drew McGowan also had a pair of hits for Hoptown.
Will Nash went the first six innings on the mound for the Hoppers, with four of the five runs allowed of the earned variety. Hunter Crosby, Crooms, and Chandler Kendall pitched the final four innings in relief, allowing just one hit and striking out seven.
Kendall got the win with two innings of one-hit baseball.
The Hoppers improved to a league-best 10-4 on the season and increased their lead over Paducah in the OVL West standings to 1.5 games. The Chiefs lost to Muhlenberg County 4-3 Tuesday.
After a Wednesday off day, the Hoppers return home Thursday to host Fulton.