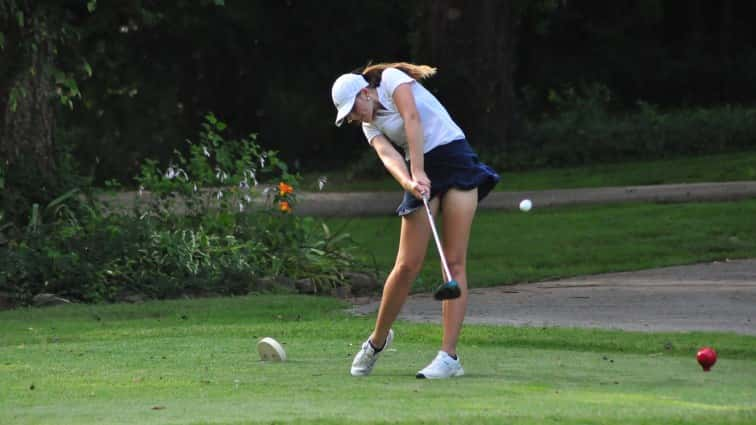 Hopkinsville seventh grader Cate Blane is gearing up for her first season of high school golf by preparing for 18-hole events over the summer. Blane finished in third place Monday at the Kentucky Junior PGA stop in Bowling Green.
Blane shot a round of 95 to finish third, eight shots behind the winner Katie Gray of Elizabethtown in the 14-under division.
Blane shot a 45 on the front nine but tired in the heat on the back-nine and finished with a 50. However, Blane has been playing in more 18-hole events this summer to build up her stamina for the fall high school season.
She won the Kentucky Junior Amateur in her age group last week.