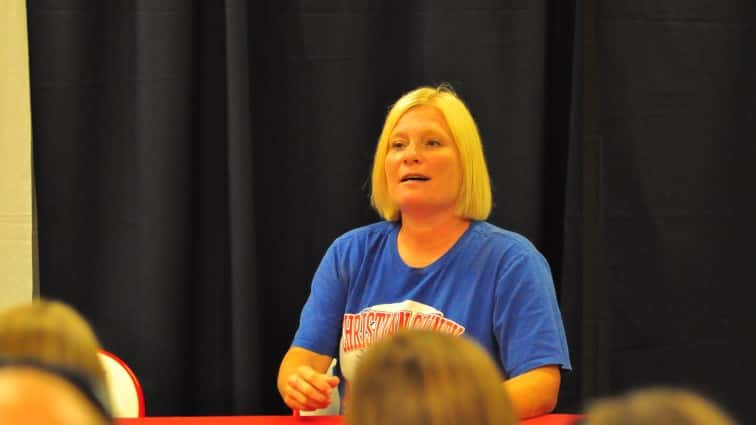 Sheri Jones Hancock bleeds Christian County blue and red. She did so as a player, an assistant coach, and as the parent of two Lady Colonel players. Now, she gets to bring that passion to the program as its new head coach.
Hancock was introduced as the head coach Wednesday at a media conference at the school.
Hancock was a member of the Lady Colonel softball team, which compiled a 45-0 mark in 1991 and won the slow-pitch state championship in 1990 and 1991 under Coach Jim Perrin. She was inducted into the school's hall of fame in 2009.
She said the timing was right when she learned that Johnny Blane was stepping down after the 2018 season. She has extensive travel coaching experience and was an assistant coach under Perrin for six seasons.
Blane stepped down last month after six seasons and a 167-64 record. Christian County won six straight district titles and a region title in 2018. The Lady Colonels were also region runner-up twice in that time.
Despite losing four seniors, including two all-state players, Christian County returns all of their pitching and has a solid junior varsity team that can help fill the depth lost to graduation.
Hancock said she looks forward to bringing the same hard work and fundamental message that Perrin used to the current crop of Lady Colonel players.