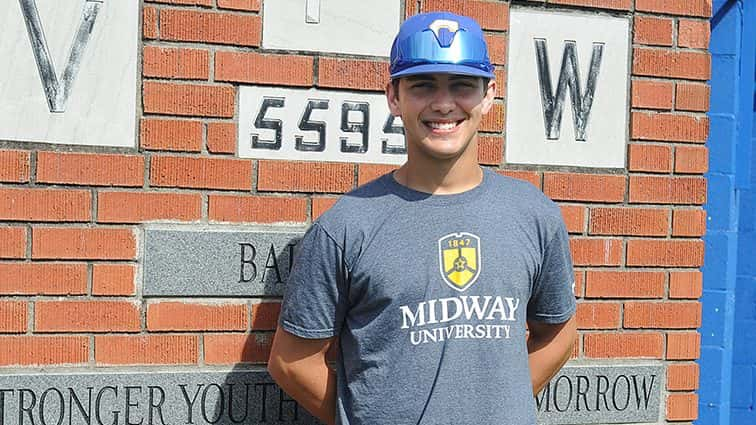 Caldwell County will have a full baseball team in the college ranks next season.
CCHS grads John Davis and Easton Thompson have signed to continue their baseball careers at Midway University, where they will play for another former Tiger. Luther Bramblett is the head coach at Midway and has been the coach of the Eagles since the program's inception.
Davis hit .333 for Caldwell as a senior this past spring while primarily playing third base. He homered and drove in 16 runs for the Tigers.
Davis also saw pitching duty for the Tigers, striking out 21 in 24 innings with a 6.13 earned run average.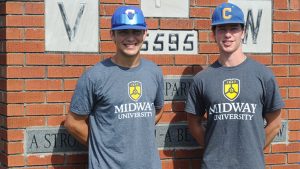 That helped the Tigers go 18-16 this season and reach the championship game of the 2nd Region tournament before falling to Hopkinsville 9-5.
Bramblett saw both Davis and Thompson play in Caldwell's win over Christian County in the regional semifinals at Union County.
Bramblett was hired as the first-ever head baseball coach at Midway University in July 2016 as he started the program for the 2017 season.
Bramblett went to Midway after a 15 year stint as the head coach at St. Catharine College. In his 15 seasons, he led the Patriots to thirteen 30-plus win seasons finishing with an overall record of 532-262-1 (.670).
With Davis and Thompson at Midway, Caldwell could have as many as 10 former players on college rosters. Five of those will be at Rend Lake — sophomores Noah Brown, Jase Felker and Bryce Thomas, and freshmen Gabe East and Bryar Riley. Luke Brown will be a senior at Murray State while Shane Burns will be a sophomore with the Racers. In addition, Ty Ramey will be a sophomore at Frontier College.