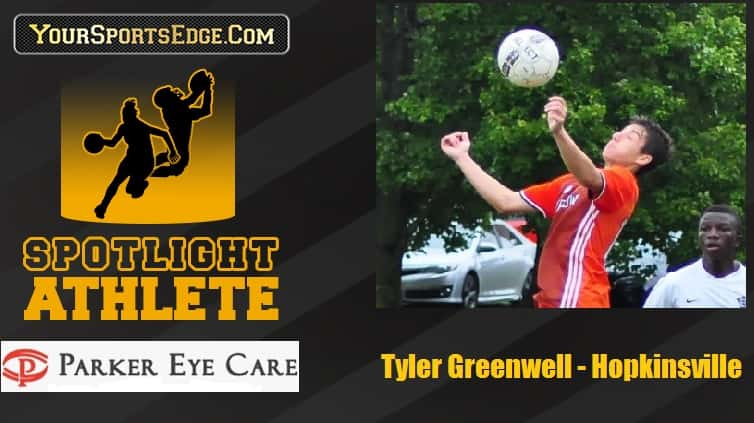 Athletes often play multiple sports with the goal of improving in both.  For Tyler Greenwell, he was talked into running track and field and used it as a way to improve his soccer game.
Greenwell scored 16 goals for Hopkinsville last year as the Tigers made a run to the state semifinals.  Wanting to improve his speed on the field, Greenwell took the advice of teammate Xavier Bussell and ran for the Tiger track and field team in the spring.
He and Bussell were part of Hopkinsville's 400 and 800-meter relay teams that set new school records in the spring.  Greenwell also had team-best distances in the triple jump and second-best in the long jump in his first season.
With his senior year here, Greenwell expects to put up even bigger numbers on the soccer field and track for the Tigers.