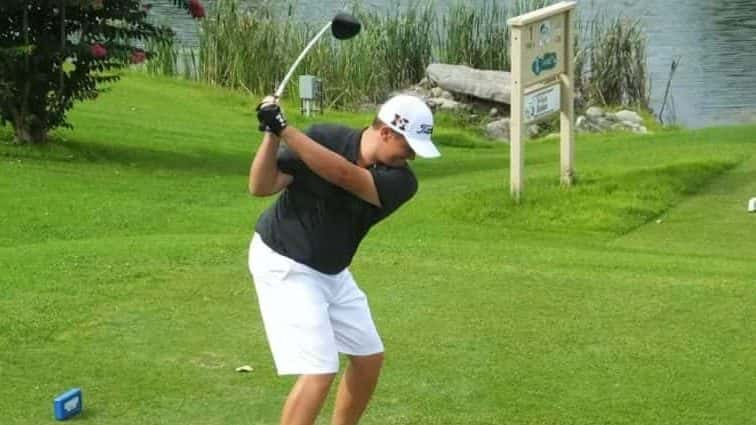 Another tight match Monday afternoon for the Hopkinsville Tigers golf team and another solid round of golf for Tiger James Folz. The Tigers and Hopkins Central finished the three way match at the Madisonville Country Club in a tie, with both teams finishing at 170 for the round.
Union County finished well off the pace with a team score of 224.
Individually, Hopkinsville's James Folz took home medalist honors with a 37. Hopkins Central's Trae Barber finished 2nd with a 39. Union County's low scorer was Christian Cambron with a 9-hole total of 44.
Hopkinsville scores:
James Folz – 37
Evan Pyle – 42
Will Binkley – 44
Joey Falco – 47
Not included in team total:
Calvin Demps – 51
Andrew Riggs – 56