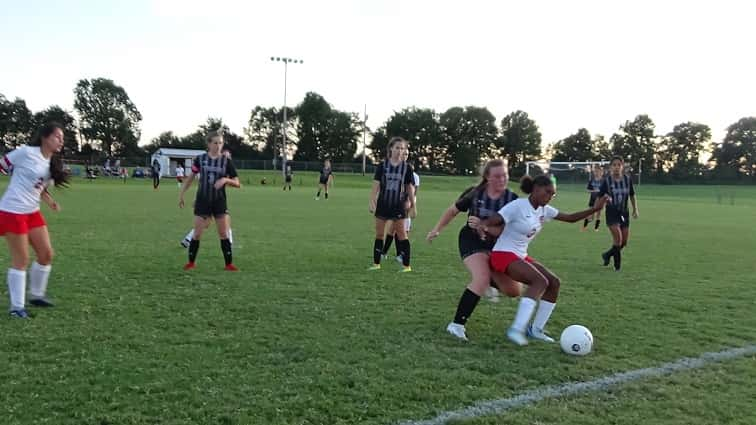 The Trigg County girls soccer team earned its second victory of the season over Todd County Central with a 5-1 result against the Lady Rebels on Thursday night in Cadiz.
Kara Southwood got the Lady Wildcats started less than five minutes into the match with the first of her two goals and they led 3-0 at the half.  Trigg stretched the advantage to 4-0 fifteen minutes into the second half, before the Lady Rebels followed immediately with their lone goal of the game.
Joining Southwood on the scoresheet with a goal each were Allie Hill, Ashlee Wyatt and Avery Harper.
The Lady Wildcats even their record at 2-2 and will play Russellville, Murray and Clinton County at the Russellville Panther Classic on Saturday.  The Lady Rebels slip to 3-4 and will also be back in action on Saturday, going on the road to face Warren Central.