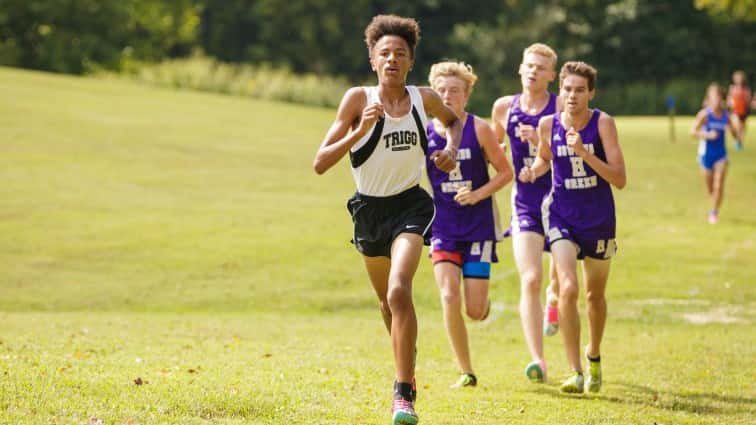 Austin Cavanaugh is getting close to reaching his preseason goal, and the cross country season isn't even a month old yet. The Trigg County freshman finished sixth Saturday at the 54th annual Owensboro Invitational. His time was 17:12 which is nearing his goal of breaking the 17-minute barrier.
Marshall Jenkins finished 34th in a time of 18:42, followed by Apolo Blackbear-Francis (48th, 19:29); Alex Skinner (49th, 19:30); Riley Thompson (54th, 19:52); Jonathan Williams (70th, 20:39); Tyler Freeman (75th, 20:47); and Ryan Simpson (130th, 23:44).
As a team, Trigg County totaled 172 points to finish in fifth place out of 15 teams. Apollo finished in first place with Bowling Green second.
River Oliver finished fourth in the middle school race, while Nathan Potts was 68th. Trigg was tenth as a team in the middle school division.