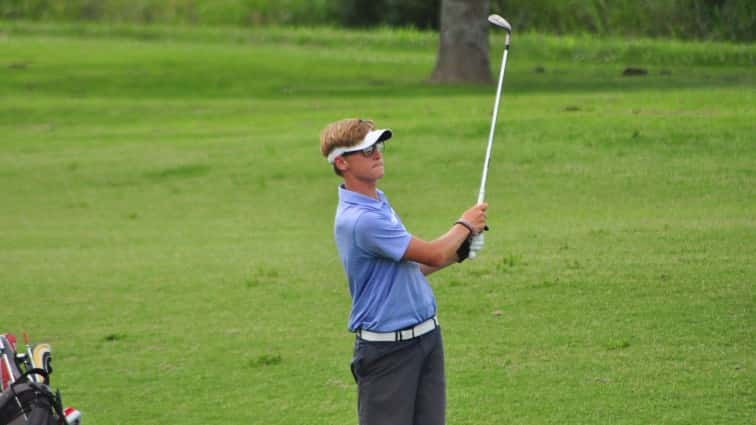 Will Binkley continues to see his golf scores trend downward as the Hopkinsville sophomore shot a 3-over 38 to take medalist honors Monday in a four-team match at the newly renovated Hopkinsville Golf and Country Club.
Evan Pyle followed for Hopkinsville with a 41. James Folz shot a 42, Joey Falco a 48, and Calvin Demps a 49 as Hopkinsville totaled 169 and finished in second place, one shot behind Christian County.
Christian County won the team title with a 168. Houston George tied for second place with 39, one shot behind Binkley. Josh Johnson shot a 40, followed by Micah Smith (42), Hannah Sumner (47), and Chase Dawson (52).
Trigg County finished fourth with 175 points, with Muhlenberg County four points ahead of them in third place. Trey Carr was Trigg's top scorer for the first time this year with a round of 39. Hunter Reynolds shot a 42, Grayson Thomas a 45, Grayson Grissom (49), and Haydon Reynolds (53).