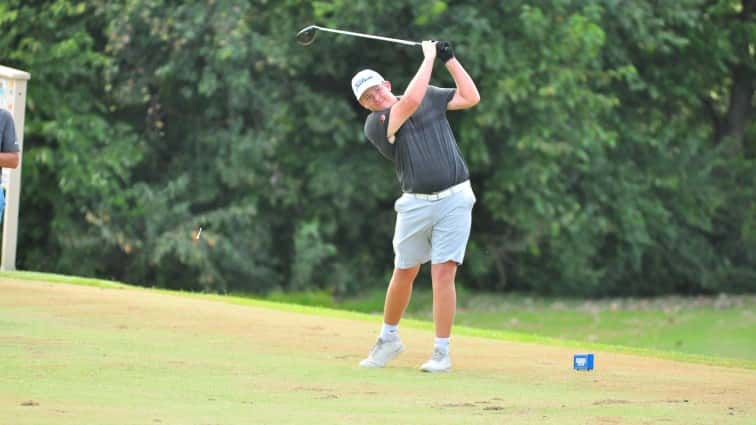 Hopkinsville's James Folz and Evan Pyle shot the two lowest scores, but Christian County's ability to bring all four scorers in at 43 or lower gave them a three-shot win Tuesday in a three-team match at Western Hills Golf Course.
Folz shot an even-par 36 to take medalist honors on the day, while Pyle was one shot back with a 37. Will Binkley and Joey Falco both shot a 48, and Calvin Demps checked in with a 53.
Christian County had all five of their golfers come in at 44 or lower. Hannah Sumner, who was playing from the men's tees, led the Colonels with a round of 40 and a third place finish. Houston George followed with a 41, then Micah Smith (42), Josh Johnson (43), and Chase Dawson (44).
The Colonels edged Hopkinsville by three shots (166-169) with Muhlenberg County third with 189. They were led by Camden Harris' round of 43.
Austin Crick shot a 48 to finish tied for 10th place. Andrew Riggs played as an individual for Hopkinsville and shot a 49, while Christian County's Bridget Owens shot a 50.