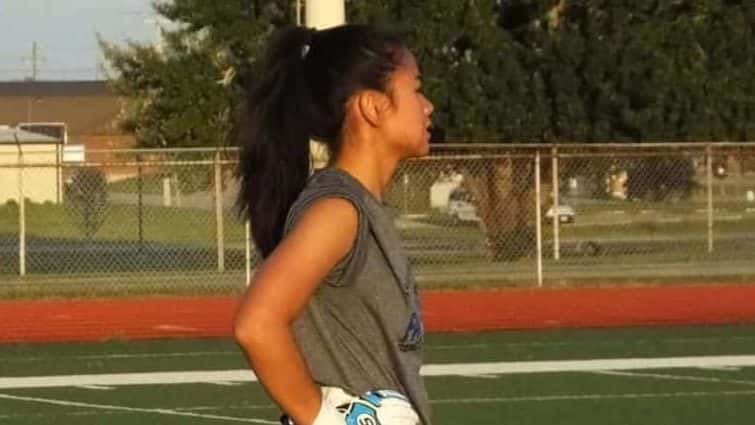 It was a tough road trip Tuesday night for the Fort Campbell Lady Falcons. Fort Campbell made the trip up the highway to take on regional contender Madisonville and came away with an 8-0 loss to the Lady Maroons.
It did not take long for the high powered Madisonville offense to get going. Lillie Carman scored off an assist from Camryn LaGrange just six minutes into the match to give the Lady Maroons a quick 1-0 lead. At the 20:00 mark, LaGrange and Carman switched roles, LaGrange with the goal and Carman with the assist to exten the Lady Maroon lead to 2-0.
It took only four more minutes for the Lady Maroons to find the net again. This time it was Emma Peyton on the assist to Kensely Zeiba to put the Madisonville lead at 3-0. Four minutes after that, at the 24:00, the Lady Maroons struck again. This time, Raelynn Blanford scored off a double assist from LaGrange and Carman to make it 4-0 at the 28:00 mark.
At the 31:00, Camryn LaGrange scored for the second time of the match, this one coming off an assist from Blanford, as Madisonville pushed the lead out to 5-0, which is how the first half would end.
The Lady Maroons quickly got back to work in the second half. Camryn LaGrange scored her 3rd goal of the night just two minutes into the second half to make it a 6-0 lead. Just three minutes later, it was LaGrange again to make the lead 7-0.
Katelyn Morris would add a late goal for the Lady Maroons at the 78:00 to close out the match at 8-0.
The loss drops Fort Campbell to 6-4 on the season. The Lady Falcons return to action Thursday on the road at Crittenden County.