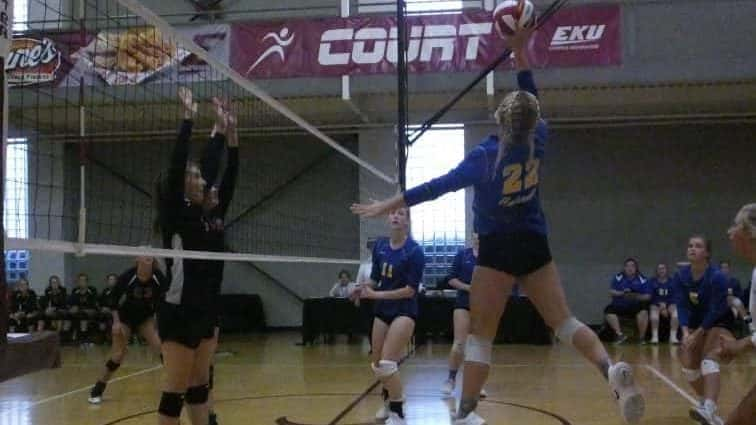 Caldwell County went 0-2 on the first day of the 2019 All A Classic State Volleyball Tournament in Richmond but still have an outside shot of advancing to the championship bracket.
In their opening match, the Lady Tigers got out of the gate slowly against Christian Fellowship and never seemed to recover, falling to the Lady Eagles in straight sets. Christian Fellowship got out to an early 3-0 lead and never trailed in the opening set. Holiding a 10-6 lead, CFS then ripped off the next eight points to go up 18-6. The Lady Eagles went on to win the set 25-15.
The second set turned out to be a battle from beginning to end. CFS worked their way out to a 14-9 lead and it looked like they might pull away again. But back came the Lady Tigers, tying the match at 20-20. However, unforced errors took away some chances for Caldwell County to take control of the set, and CFS scored the final three points of the set to close out the set and the match 26-24.
Olivia Mitchell had 13 kills and four digs for the Lady Tigers. Savanna Tays had 15 assists, two digs, and a kill in the match.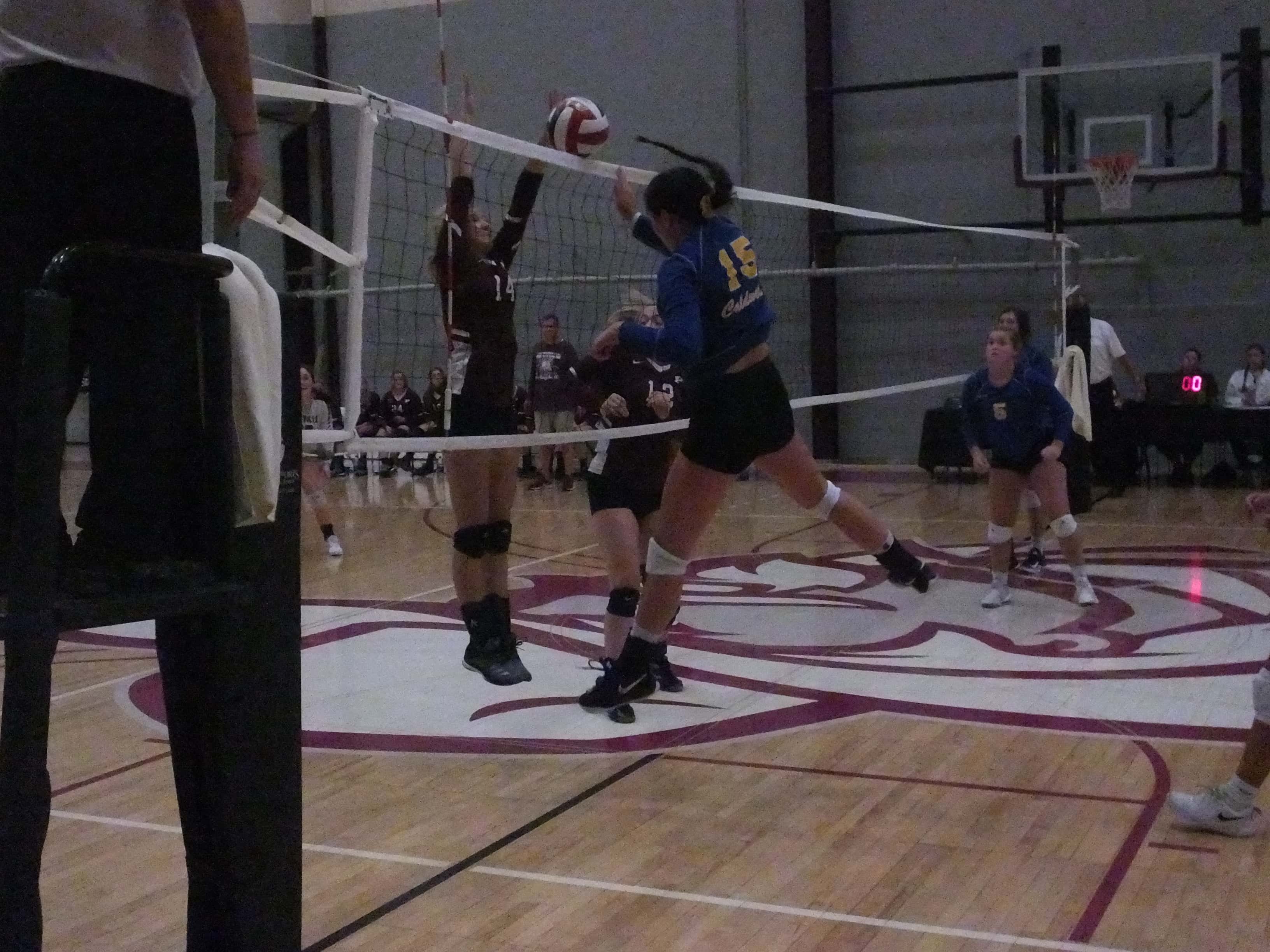 The second pool play match of the evening found the Lady Tigers matched up against Pikeville, and some of the same problems that plagued Caldwell County in the opening match, continued to hang around. Pikeville was leading 6-4 early in the first set when the Lady Tigers played their best volleyball of the night, going on an 11-4 run to take a 15-10 lead. Pikeville would battle back to get as close as one, but the Lady Tigers were able to hold on and take the opening set 25-21.
The second set belonged to Pikeville. The Lady Panthers jumped out to an 8-3 lead and kept on rolling. They would lead by as many as 10, before finishing with a 25-16 win to even the match at one set apiece.
The deciding third set saw a wild swing of emotions. Pikeville took an early 10-6 lead. Caldwell County battled back to trim the lead to 12-10. Pikeville appeared to then seal the win as they went on an 8-3 spurt to go up 20-13. However, the Lady Tigers had one last battle in them. Caldwell County fought back and caught Pikeville at 22-22. But that would be it, as Pikeville scored the last three points of the match to win the set and the match.
Olivia Mitchell finished the match with 19 kills. Abby Griggs added 10 more for the Lady Tigers.
Caldwell County will finish out pool play against Bishop Brossart Saturday morning and then find out their bracket position for the remainder of the tournament.