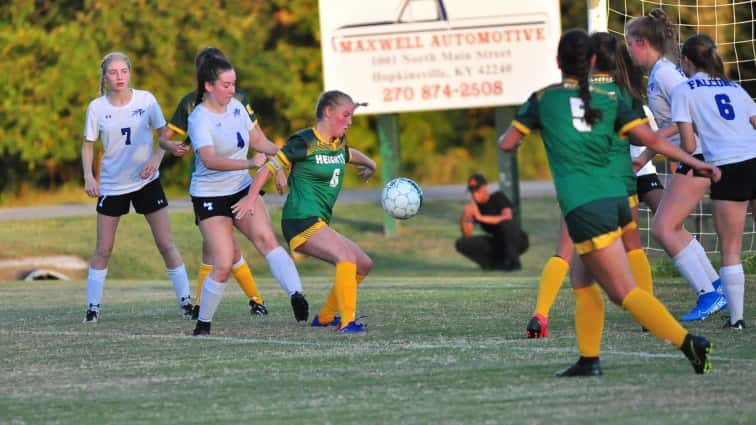 Fort Campbell has thrown their hat into the ring as a challenger for the girls' eight district soccer race, but University Heights showed they are still the team to beat. Grace Pape scored once in each half to lift the Lady Blazers to a 2-0 win over the Lady Falcons Saturday at Givens Field.
UHA's win is their 21st straight against district competition and ninth straight against Fort Campbell dating back to the 2014 district tournament.
Pape scored her first goal in the 27th minute when she placed a shot just inside the box into the net. She added her second goal in the 64th minute off an assist from Ashlyn Parker.
University Heights improved to 6-2-2 with their fifth shutout of the season and denied Fort Campbell their first win at Givens Field since 2004.
Both teams played well defensively with Fort Campbell holding an opponent to two goals or less for the 10th time in 12 games. The Lady Falcons are 7-3 in those games.
UHA outshot Fort Campbell 19-6 with Angel Manalang saving nine shots for the Lady Falcons. Lainey Burnam had three saves for UHA.
Fort Campbell (7-5) will host Clarksville Northwest Monday, while UHA will begin the week with a road trip to Ohio County.