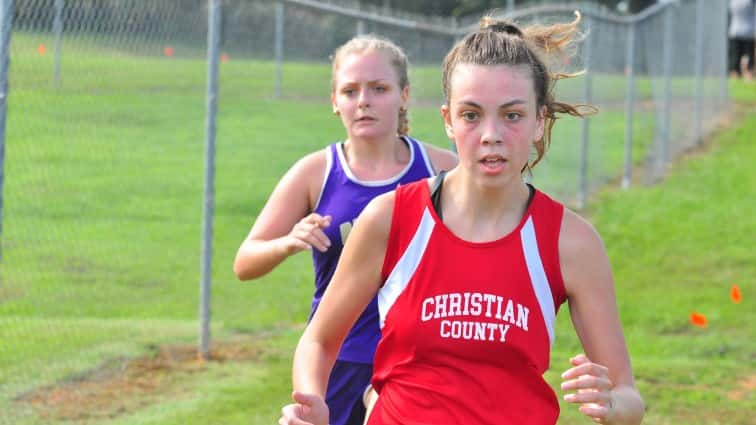 Christian County sent two runners to the starting line of the girls' varsity race at the St. Mary Cross Country Invitational Saturday at Noble Park in Paducah.
Seventh grader Lilly Westerfield was the first Lady Colonel to cross the finish line in 38th place with a time of 30:23 over the 3.1-mile course.
Aly Adler finished in 47th place with a time of 34:00.
Madeline Prideaux of Carbondale, Ill. won the race in a time of 20:17 – leading four Carbondale runners in the first nine and helping them to the team title ahead of second place Paducah Tilghman.
Daihla Price led the middle schoolers with a 23rd place finish, while Cori'Anna Cunningham was 26th.