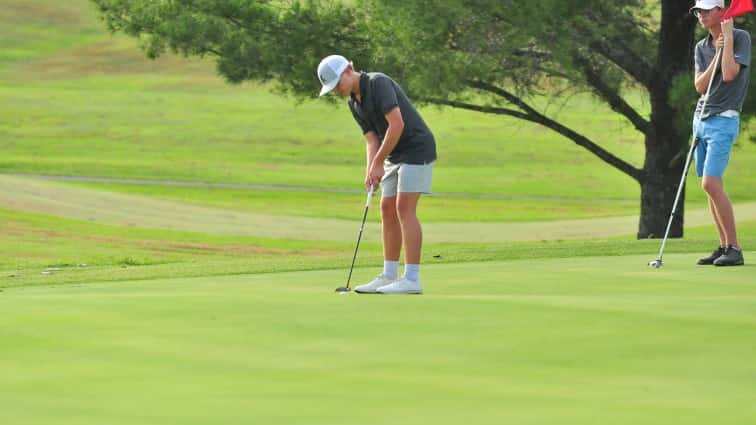 Hopkinsville defeated University Heights Academy and Logan County in a four-school golf match Monday at the Hopkinsville Golf and Country Club.
Evan Pyle shot a 1-over par 37 to take medalist honors for Hopkinsville. James Folz also carded a score under 40 with a 39. Joey Falco followed with a 42 and Will Binkley added a 47. Andrew Riggs played as an individual and shot a 45.
Jiles Wyatt, who finished second Saturday at the Christian County Invitational, continued his hot play of late with a score of 38 to finish in second place. Weston Wood added a 42, and Jude Doer and Luke Shouse both shot a 50.
Hopkinsville's team score of 165 was 15 shots lower than UHA and 18 lower than Logan County. Russellville had three golfers play which wasn't enough for a team score.