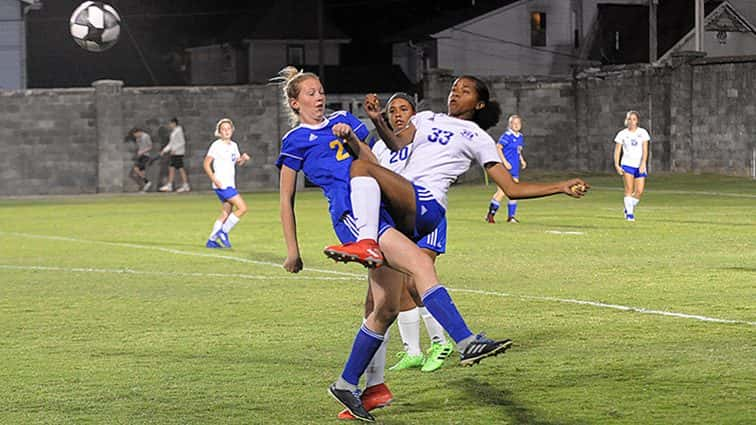 Eight different Lady Tigers scored goals on Tuesday as Caldwell County captured a 10-0 victory over Christian County at Butler Stadium in Princeton.
Kendall Boyd and Hannah Young scored two goals apiece for the Lady Tigers, who outshot Christian County 38-3 in the contest.
Caldwell, which scored five goals in each half, also got goals from Maggie Ginn, Morgan McDaniels, Kaylee McEnaney, Hadlee Hall, Tallie Branch and Abbey Hagan.
McEnaney, Hagan, McDaniels and Lucy Goffinet each had an assist for Caldwell.
Caldwell's girls are now 9-5-2. The Lady Tigers will visit Trigg County on Thursday.
Christian is 3-11. The Lady Colonels will host Henderson County on Thursday.