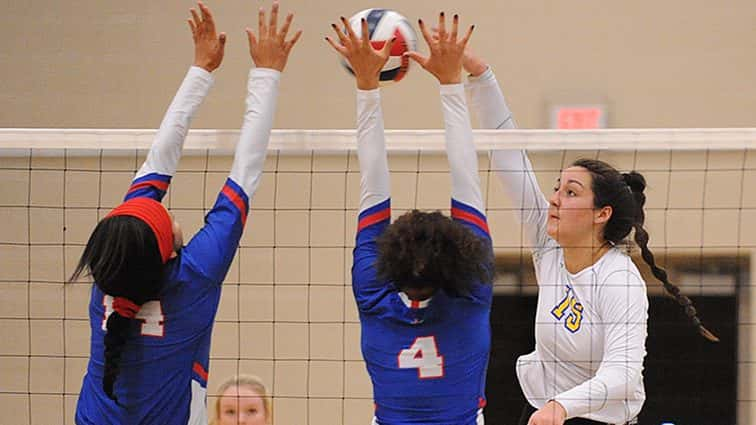 Olivia Mitchell and Abby Griggs each had 24 kills as Caldwell County outlasted Owensboro Apollo in a five-set marathon Thursday night in Princeton.
Caldwell (15-6) took the first two sets, but the visiting E-gals (13-7) rallied to extend the match and force a deciding fifth set.
The final set was tied 7-7 before Caldwell took eight of the final 10 points of the night.
The result was a 25-14, 26-24, 17-25, 28-30, 15-9 victory for the Lady Tigers. It was just the second win for Caldwell in 15 matches all-time against the 3rd Region school.
Mitchell added 19 digs and three aces to her stat line while Griggs had four blocks and two digs.
Savanna Tays recorded 47 set assists and 13 digs while Kendyll Prowell had 15 set assists, seven kills and five digs.
Mary Tays had seven kills and 14 digs. Adi Sullenger totaled 17 digs while Riley Thomas recorded 15 digs.
Caldwell's freshmen beat Apollo 21-7, 21-19.
Apollo won the junior varsity match 21-16, 21-19.
Caldwell will face more stiff competition this weekend, playing Friday and Saturday in the Kentucky Challenge in Lexington.