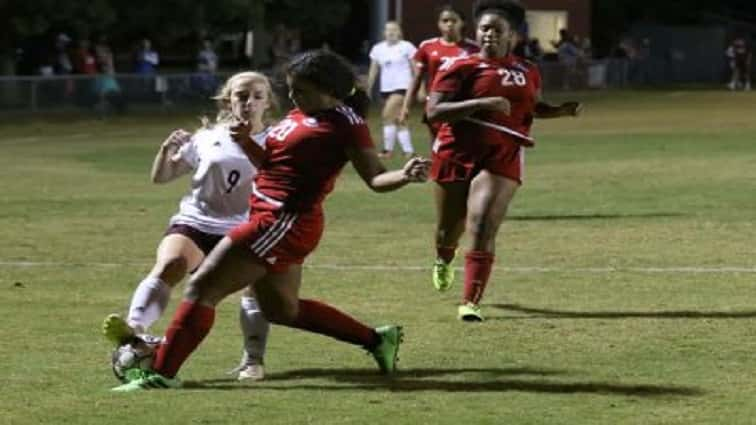 Missing almost half its starting lineup, the Christian County girls' soccer team was forced to settle for a 2-2 draw against hosts Apollo on Saturday.  Looking to snap an 8-game slide, the Lady Colonels' first tie of the season leaves them at 3-12-1 overall.  The winless E-Gals also record their first draw of the season to stand at 0-11-1.
After shutout, mercy-rule losses in each of their last two matches, the Lady Colonels got to see the ball hit the back of the net twice on Saturday, but Apollo had the answer each time.
Lilly Larkins opened the scoring with a penalty kick, her third goal of the season, before Autumn Bell scored her team-leading seventh goal for the Lady Colonels' second.
Christian County will travel to Paducah on Monday for a matchup with the 6-9 St. Mary Lady Vikings.