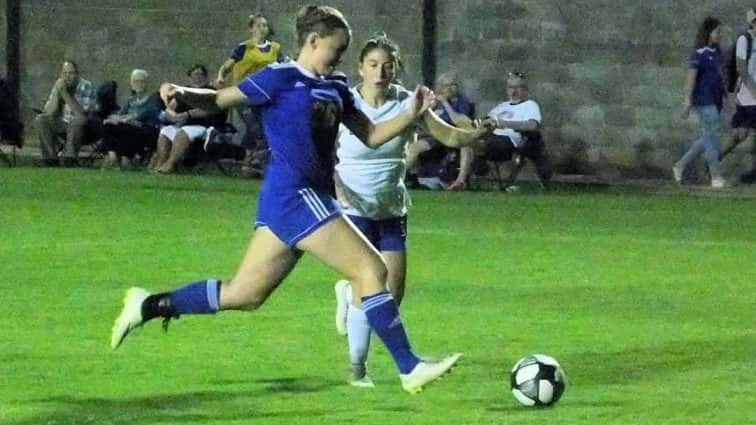 On Senior Nite for the Caldwell County Lady Tigers, it was only appropriate that the "Senior Gs" keyed a second half rally that ended up with Caldwell County winning their third straight match and sixth in their last seven. Lucy Goffinet and Maggie Ginn combined to score three second half goals as the Lady Tigers came from behind to take down Paducah Tilghman 4-2.
Tilghman got on the board first at the 12:30 mark. After the Lady Tigers were called for a foul in the penalty box, Tilghman got the penalty kick past the outstretched arms of Karsyn Parker to take a 1-0 lead.
The Lady Tigers controlled the pace for much of the first half, and had several opportunities to tie the score, but could not find the net, as the first half came to a close with the score still 1-0.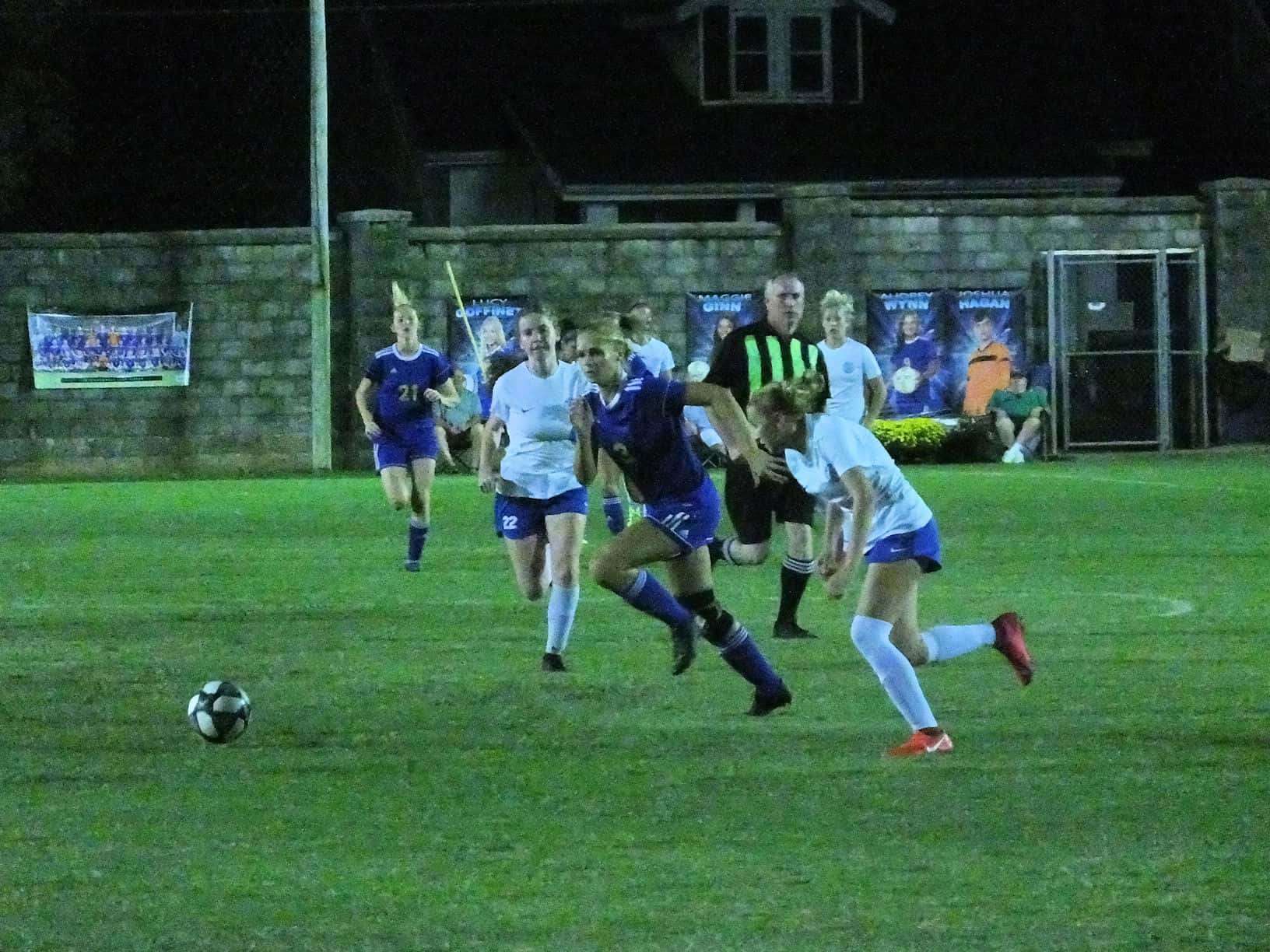 Caldwell County got their offense rolling quickly in the second half. After a foul in the box on the Lady Tornado, Maggie Ginn nailed the penalty kick to tie the game at 1-1 at 43:30. Less than nine minutes later, Lucy Goffinet took a pass from Laken White and found the net to put the Lady Tigers in front 2-1.
Just two minutes later Morgan McDaniel found the goal from the corner at the 18 to extend the lead out to 3-1.
It took Tilghman just 60 seconds to get back in it and cut the lead to 3-2.
Lucy Goffinet added an insurance goal for Caldwell County when she scored at 77:30 off an assist from Morgan McDaniels.
The Lady Tigers improve to 11-5-2 on the season and will wrap up regular season play Thursday on the road at Calloway County.