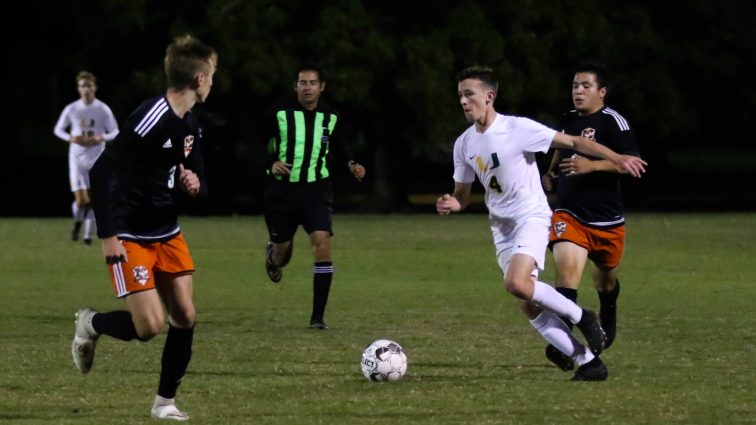 Mason Rye's goal less than a minute and a half into sudden death overtime capped off a furious rally by the Hopkinsville Tigers as they came from three goals behind to defeat University Heights 5-4 Tuesday night in the 8th District championship game at the Stadium of Championns.
Earlier, the Tigers' chances of winning the 8th District soccer title appeared to be in deep trouble. Just over ten minutes into the second half, the Tigers were down 4-1 and Blazer fans on the sideline were roaring their approval. Then something changed.
After the Tigers cut the lead to 4-2 on a penalty kick by Tyler Greenwell at the 51:00 mark, the momentum in the match abruptly switched and Hoptown roared back, tying the game on a goal by Mason Marschand at the 70:00 mark. Marschand's game tying goal game after Greenwell had cut the lead to one with his second goal of the night at 59:45.
UHA had controlled the match for the first 50 minutes. Tanner Thomas rebounded a Will Bryan shot at the 10:00 mark to give the Blazers the early 1-0 lead.
Hoptown tied the match just over five minutes later when Jose Favela found the net to make it 1-1.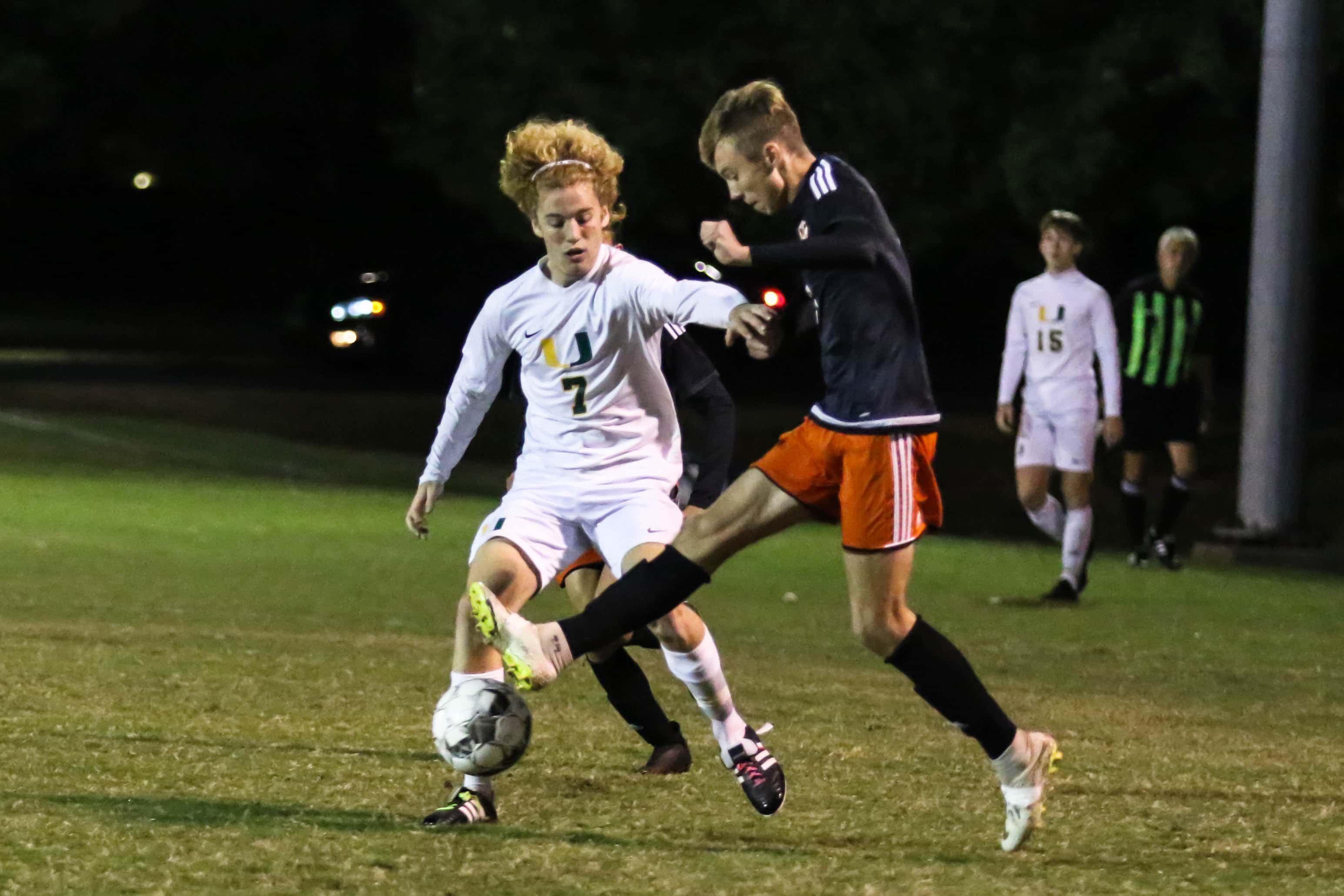 The Blazers then got rolling and took control of the pace of the match. Will Bryan came down the right side of the field and, despite slipping, found the right side of the goal to make it 2-1 at 21:30. Tanner Thomas got his second goal of the night less than seven minutes later, breaking clear coming down the right side to extend the lead to 3-1. That score would carry through to halftime.
Thomas scored his third goal of the night at the 42:15 mark, when he played a rebound of his own missed shot into the net to give the Blazers a 4-1 lead. A lead that, at the time, seemed to have the Blazers in a championship position. It was, however, a lead the Blazers would lose a grip on as the Tigers launched their frenetic rally.
Hopkinsville moves to 15-7-1 headed into regional play next week in Henderson.
UHA falls to 13-7-1. The Blazers will head to Henderson as well for next week's regional tournament.
The regional tournament draw is set for Thursday morning.