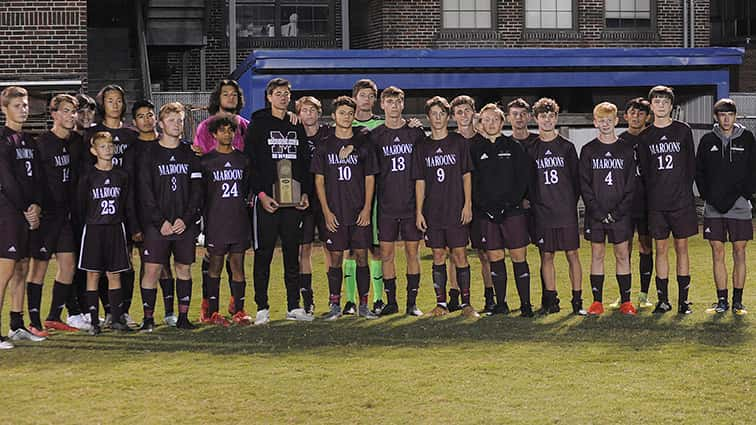 Luke McElroy had four goals as Madisonville-North Hopkins continued its mastery of 7th District soccer.
The Maroons won the district championship for the eighth-straight year on Tuesday, routing Hopkins County Central 9-0 in the tourney finale at Butler Stadium in Princeton.
Madisonville (17-3-2) built a 7-0 lead by halftime and dictated play for most of the contest.
Jeshua DeLeon had two goals and two assists for the Maroons while Kael Knight had a goal and three assists.
Logan Rainwater and Zachary Brown each scored once.
J.J. Brown had two assists while Ryerson Brower, Simen Lind and Dalton Daves each had one helper.
Both Madisonville and Hopkins Central advance to the 2nd Region tournament next week at Henderson County. The draw for the regional is Thursday morning in Madisonville.