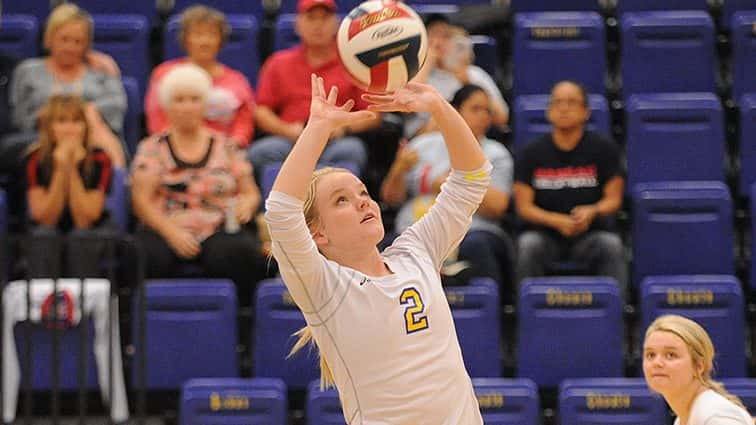 It was a record-setting night for Caldwell County senior Savanna Tays. But Massac County (lll.) picked up a straight-set win Thursday night at the CAB gym in Princeton.
A strong Lady Patriots program defeated the Lady Tigers 25-22, 25-21, 25-19 to improve to 23-4 this season. The win was the 13th straight for Massac.
Meanwhile, Tays entered the night just five set assists behind Katie Van Hooser on Caldwell's career list. Tays finished the match with 15 set assists to establish a new Lady Tiger mark at 2,083.
Tays added two kills, four digs and two aces for Caldwell.
Olivia Mitchell led Caldwell in kills with 15. She also had a block and 10 digs.
Abby Griggs totaled six kills and five digs while Mary Tays had two kills and two digs.
Kendyll Prowell recorded nine set assists and nine digs, and Adi Sullenger had 11 digs and two aces.
Savannah Scott had three blocks.
Massac also took the freshman and junior varsity matches on Thursday.
Caldwell, now 19-11, will get another shot at its 20th win on Tuesday when the Lady Tigers host Ballard Memorial for Senior Night.
Caldwell is looking for its 14th straight 20-win season. Later this month, the Lady Tigers will try for their 13th straight district championship when they host the 7th District tournament.