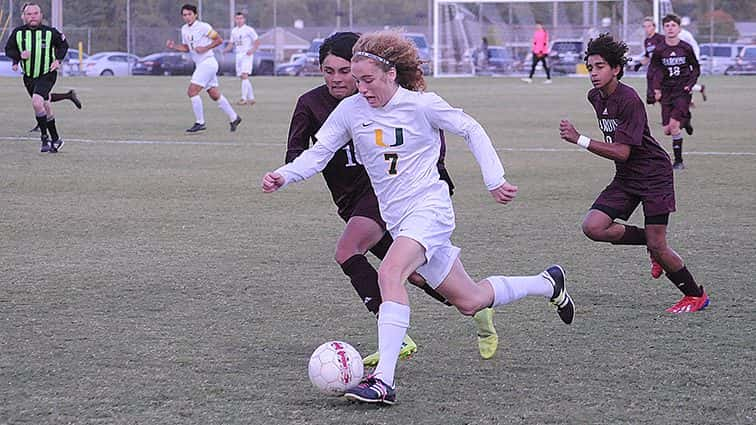 Madisonville-North Hopkins continued its strong late-season push, blanking University Heights Academy 3-0 Thursday in the semifinals of the boys' 2nd Region tournament in Henderson.
The Maroons are now 19-3-2 on the season. They have won eight straight matches and are 12-0-1 in their last 13 outings. Madisonville advances to face Henderson County in Friday's 7 p.m. championship game. Henderson shut out Hopkinsville 3-0 in Thursday's late game.
Madisonville got goals from three different players while shutting out the Blazers in the opener.
University Heights ends the season with a 14-8-1 mark.
The game was scoreless until late in the first half.
Dalton Daves scored with help from Logan Rainwater with 2:12 remaining before the break to put Madisonville up 1-0 at halftime.
Daves then assisted on the Maroons' next goal, which made it 2-0 and put UHA squarely behind the eight-ball. Luke McElroy picked up the goal on a ball that went off the goalkeeper's hands and found its way into the net. That came with 29:46 to play.
Jacob Ashley put the finishing touches on the Maroon win with 14:41 left in the contest. Kael Knight picked up the assist as Madisonville extended its advantage to 3-0.
The Maroons held the advantage in time of possession in the contest and outshot the Blazers 22-7.
Alex Brooks made five saves in the Madisonville net.