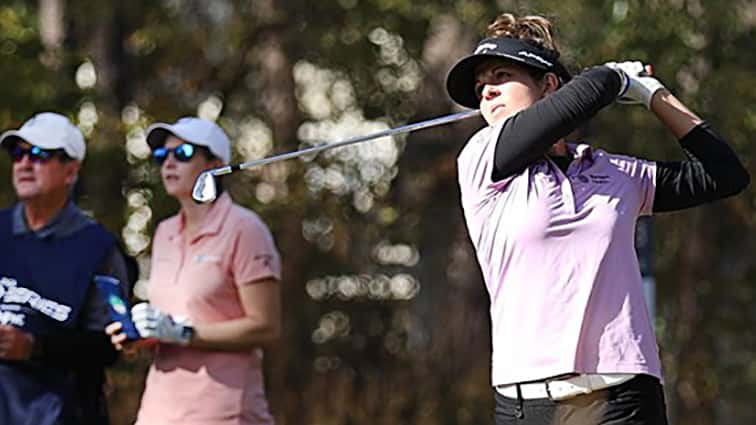 Emma Talley is headed back to the LPGA Tour.
Talley fired a 3-under-par 69 in the final round of LPGA Q-Series and has earned her tour card for 2020 with a sixth-place finish after eight rounds in Pinehurst, N.C.
Talley finished 144 holes at 7-under-par, tied with Albane Valenzuela in sixth place after 98 golfers began play in the Q-Series last week.
Muni He of Chengdu, China went under-par every round of the 2019 LPGA Q-Series en route to medalist honors. He shot a final-round 70 to finish at 21-under.
Talley, 25, is a native of Princeton and a three-time Kentucky state champion at Caldwell County High School.
She was a 2018 LPGA Tour rookie; her career-best finish on the LPGA is a tie for third at the 2018 Thornberry Creek LPGA Classic.
In 2019 on the LPGA Tour, Talley made 11 cuts in 23 starts with three top-20 finishes.
Talley finished ninth on the 2017 Symetra Tour Money List to earn LPGA Membership for the 2018 season.
A two-time All-SEC Second-Team player at the University of Alabama, Talley is one of five women to win both the NCAA Individual Championship (2015) and U.S. Women's Amateur (2013). She earned the U.S. Women's Amateur title with a 2-and-1 victory over Yueer Cindy Feng.