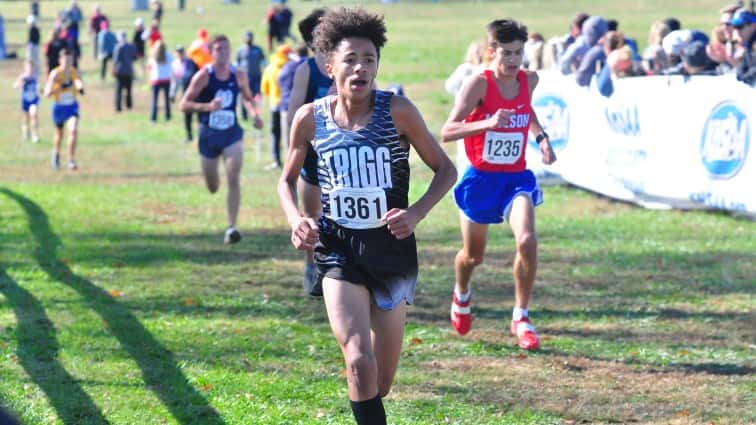 Austin Cavanaugh's run Saturday at the Class 2A State Cross Country Meet was a blast to the past for Trigg County fans as the Wildcat freshman brought home the school's first top 10 finish in over three decades.
Cavanaugh out-kicked two other runners in the final 50 yards to finish 10th in a time of 17:03 over the 3.1-mile course. His tenth place finish was Trigg's first inside the top 10 at the state meet since Eric Ezell finished third in helping lead the Wildcats to the 1986 1A state title. Cavanaugh's finish was the best for a Trigg County runner since the school moved up to Class 2A. His time was also over a minute faster than last year when he finished 116th as an eighth grader.
Jonathan Williams was Trigg's second runner across in 108th place in a time of 18:48. Marshall Jenkins was 128th in 19:06, followed by Apolo Blackbear-Francis (19:08) in 131st; Alex Skinner (19:13) in 136th; Riley Thompson (19:20) in 144th; and Colin Stevens (19:43) in 166th.
Taylor County's Ryan Maynard won the 2A race in a time of 16:14. Webster County junior Ryan Rolan was sixth in 16:47.
As a team, Trigg County finished 18th with 457 points. They were third among Region I teams, trailing only Webster County (third) and Calloway County (11th).
Corbin won the 2A title, edging Boyd County by nine points.