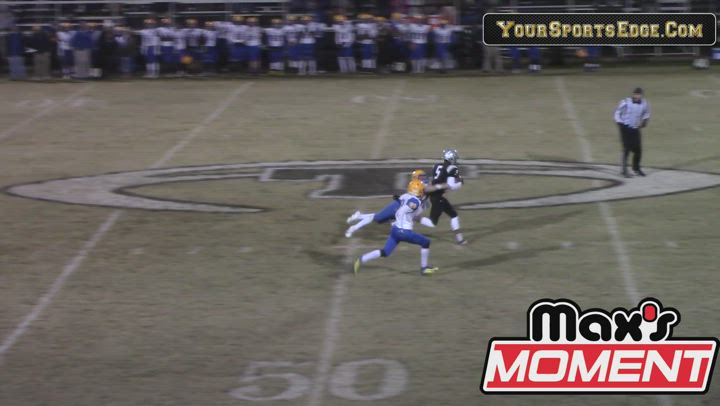 Trigg County piled up 460 passing yards in a wild 56-54 setback to Caldwell County on Friday night at Perdue Field.
Kion Thompson accounted for 75 of those yards on one play, taking a Cam Jordan pass and turning it into a long touchdown reception for the Wildcats.
Thompson's catch-and-run netted him this Max's Moment.