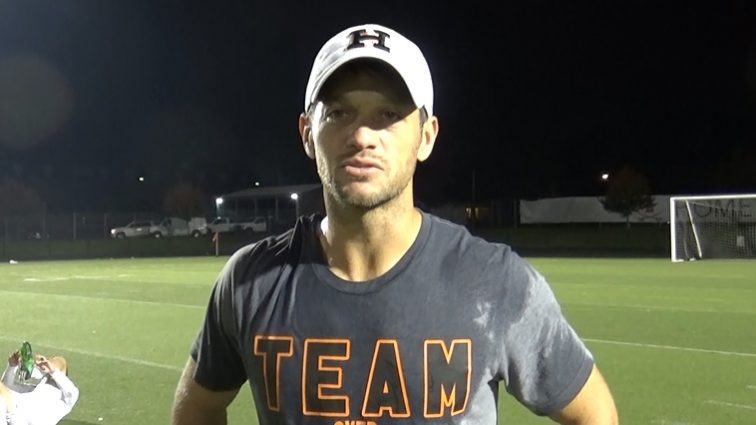 Tyler Stallons has stepped down after a successful nine-year run as Hopkinsville boys' soccer coach. Stallons confirmed to YourSportsEdge.com Friday afternoon that he made the team aware of his decision this week.
Stallons was 168-49-11 during his tenure at Hopkinsville, which included seven district titles and four region titles.
Only one time did Hopkinsville fail to win at least 19 games in Stallons' nine seasons as head coach. His teams in 2014-16 eclipsed the 20-win mark each season.
Hopkinsville was 44-6 against district opposition during his nine seasons and finished with a 26-game winning streak against district opposition. Stallons' record against region teams was 89-14-4. He owned a 15-2 mark in the district tournament and 16-4 record in the region tournament during his tenure.
After winning the region two times in a three-year stretch from 2014-17, Hopkinsville broke through with the school's first-ever state tournament win in 2018. The Tigers advanced to the state semifinals where they lost to Highlands 2-1. Stallons was recognized by the KHSAA as coach of the year for the Tigers' postseason run.
Hopkinsville was 16-8-1 in 2019 and won the school's fifth straight district title. They saw their three-year run as region champs end with a semifinal loss to Henderson County.
Stallons, who recently spearheaded the effort to begin a youth travel soccer program in Hopkinsville called Valor United FC, said he wanted to spend more time with his small children.