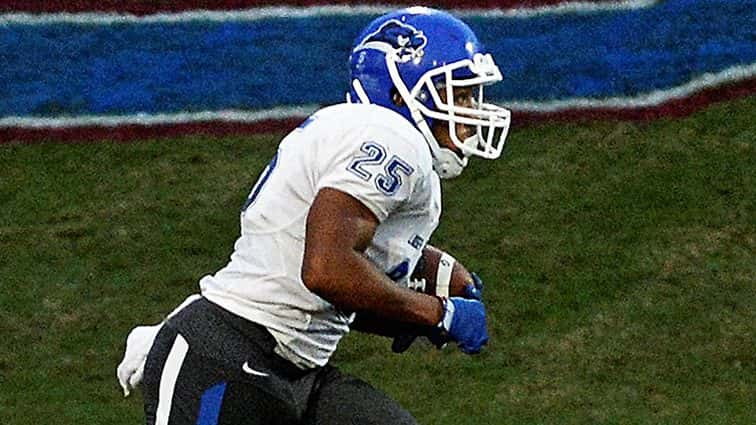 For the first time in program history, the Lindsey Wilson College football team has advanced to the NAIA Football Championship Series Semifinals — and a former Caldwell County star is a big part of that run.
Jaylen Boyd ran for 155 yards and a touchdown as No. 6-ranked Lindsey Wilson claimed a 35-24 victory Saturday at No. 3-ranked Kansas Wesleyan in Salina, Kansas.
The Blue Raiders improved to 12-0 this season while handing the Coyotes their first loss in 13 outings.
Boyd ran for the ball 24 times, averaging 6.5 yards a carry. He had a 22-yard touchdown run in the third quarter. Boyd also caught two passes for seven yards.
Meanwhile, quarterback Cameron Dukes threw for 192 yards and three touchdowns for Lindsey Wilson.
The four teams remaining in the NAIA playoffs are No. 1-ranked Morningside (Iowa), No. 2 Marian (Ind.), No. 4 Grand View (Iowa) and No. 6 Lindsey Wilson.