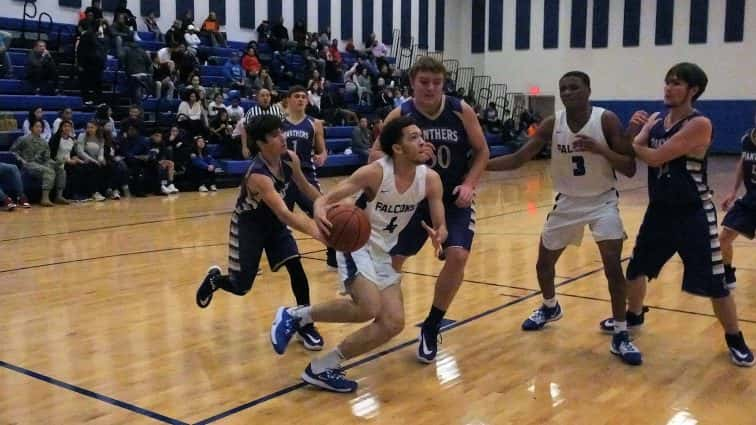 After seeing a double digit halftime lead slip away, the Fort Campbell Falcons turned to one of their seniors to save the day. Cameron Pratt's tip-in just ahead of the horn turned out to be the difference, as the Fort Campbell Falcons pulled out the 61-59 win over the Dawson Springs Panthers Thursday night on post.
Pratt's basket capped off a furious final quarter that saw five ties, but never saw the Panthers able to get back to the lead.
Dawson Springs opened the game quickly, jumping out to an early 9-2 lead. The Falcons responded with a 12-0 run to go up 14-9. The first quarter would end with Fort Campbell leading 14-11.
The Falcons hit Dawson Springs with a 9-2 run at the beginning of the second quarter to push the lead out to 23-13. With Cameron Pratt scoring 11 points in the quarter, the Falcons would go into the halftime break leading the Panthers 33-21.
Midway through the third quarter, the Panthers still found themselves down by double digits at 40-30. Led by the efforts of Skyler Clark and Landon Pace, Dawson Springs picked up the offensive pace and made some key defensive stops on the other end, and made their move to get back in the game. The Panthers finished the third quarter on a 14-4 blitz to even things up at 44-44 headed into the final quarter.
In the fourth, the game was tied at 49-49, 53-53, 55-55, 57-57, and 59-59. The final three minutes almost turned into a duel between DeAndre Jackson and Skyler Clark, with the two trading baskets on four consecutive trips down the court.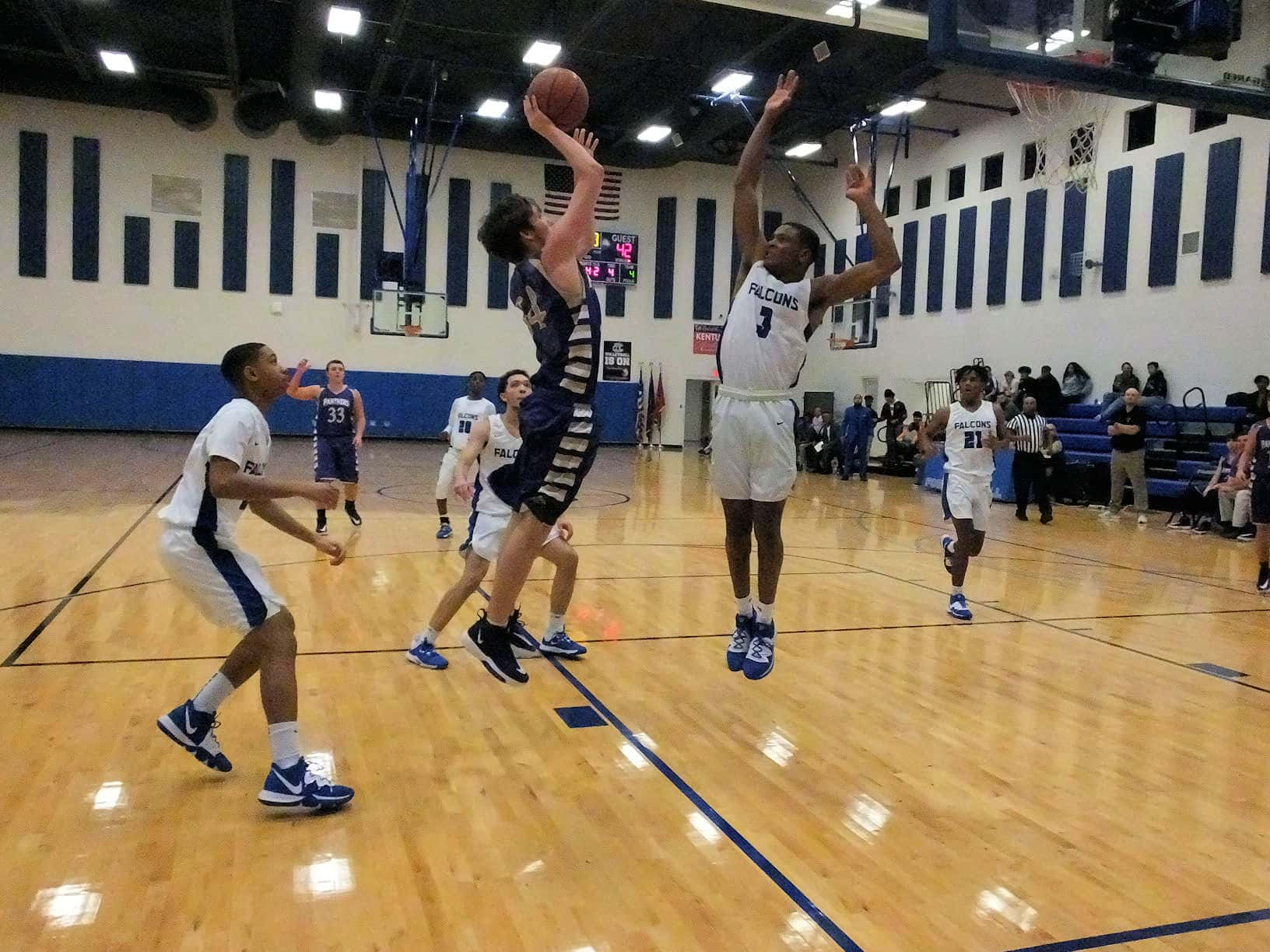 With 18.1 seconds to go in the game, Dawson inbounded the ball underneath their own basket. The Panthers got three good looks at the basket, but could not get the ball to go through the hoop. Jeremiah Holley finally cleared the rebound with 8.5 seconds to go. Holley got the outlet pass to Jackson, who then passed up to Aaron Hall. Hall's layup attempt would not go down. Jackson missed a tip attempt, with the ball then coming off the right side of the rim, where Pratt was waiting to tip the ball back up and finally through the rim just ahead of the horn sounding.
Pratt led the way for Fort Campbell with 22 points. DeAndre Jackson had 14 points, while Aaron Hall added 11. Jeremiah Holley was huge on the glass for the Falcons, coming up with 13 rebounds. Pratt helped out the cause with 8 boards of his own.
For the Panthers, Skyler Clark finished the night with 15 points. Landon Pace chipped in with 14. Dylan Dawson just missed reaching double figures with nine points.