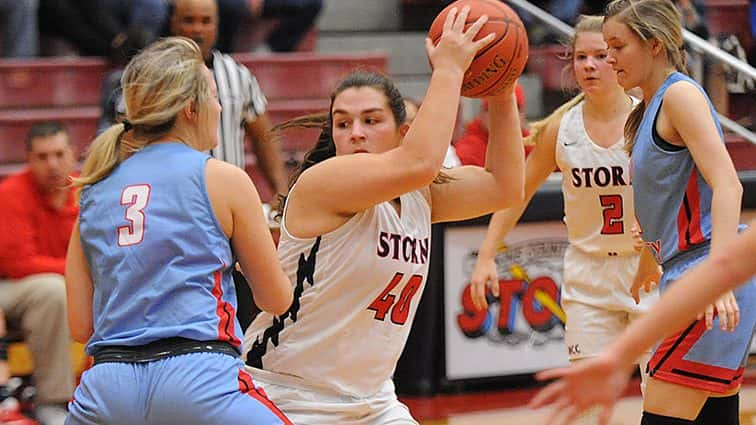 Down by as much as 17 points in the first half, Hopkins County Central's girls got as close as one point late in their contest with Union County.
A 3-pointer by Keri Reynolds pulled the Lady Storm within 47-46 with 42 seconds to play.
But two free throws by Madison Morris with 36 seconds to go and two charity tosses from Mati Hagan with 26 seconds left, provided enough cushion for the Bravettes to win 51-46 in Saturday's 6th/7th District Challenge.
Union (2-1) led 30-18 at halftime, but Hopkins Central got back in the game in the third quarter.
The Lady Storm trailed just 37-33 entering the fourth quarter and got as close as 37-35 early in the final frame before Union regrouped to stretch its advantage to nine points.
But Hopkins Central put together one final flurry to trim the margin to a single point before Union held on.
Morris finished with 22 points for Union while Paige Wells had eight and Hagan six.
Keri Reynolds led the Lady Storn with 11 points while Madison Grigg had eight and Briana Fritz seven.
Union County       14   16   7   14 — 51
Hopkins Central   6   12   15  13 — 46
Union County (2-1) — Ma. Morris 22, Wells 8, Hagan 6, Beaven 5, Mo. Morris 5, Roberson 3, Jenkins 2.
Hopkins Central (1-2) — Ker. Reynolds 11, Grigg 8, Fritz 7, Jones 5, Kel. Reynolds 4, Hollis 4, Peyton 2, Bowman 2.