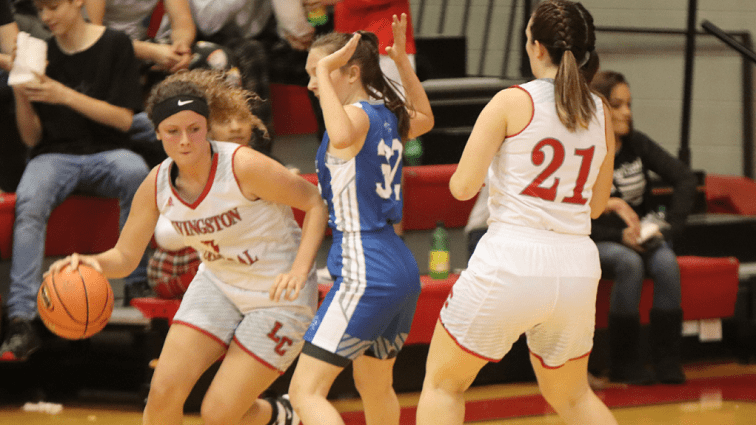 A strong defensive effort led the way for the Livingston Central Lady Cardinals to pick up their first win of the season Monday evening. The Lady Cardinals held the Fort Campbell Lady Falcons to single digits in every quarter as they rolled to a 50-15 win in Smithland.
Livingston got rolling right from the opening tip. The Lady Cardinals gave up only two first quarter field goals to the Lady Falcons, as they jumped out to a 16-4 lead. Ayla Salazar had a nice start for Livingston Central, coming up with six points in the opening quarter.
The Lady Cardinal defense was even more smothering in the second quarter, as Fort Campbell was limited to just one field goal. Offensively, Livingston used a balanced attack to extend their lead to 31-6 at the break.
In the third, Lauren Wring took over for the Lady Cardinals. Wring scored 12 of her team's 17 3rd quarter points, as the Lady Cardinals blew the lead out to 48-11.
The final quarter played out quickly with a running clock, as the Lady Cardinals closed out the win.
Fort Campbell was led by Asia Cabili with four points and five rebounds. Arianna McDaniel added three for the Lady Falcons. Lauren Anderson had five rebounds for Fort Campbell.
Lauren Wring paced Livingston Central with 20 points. Ayla Salazar had 9 points. Kerah Davidson added seven for the Lady Cardinals.
Shooting woes plagued the Lady Falcons, as they connected on only 7 of 44 shots from the field in the contest.
Livingston Central improves to 1-1 on the season, while the Lady Falcons fall to 0-3.