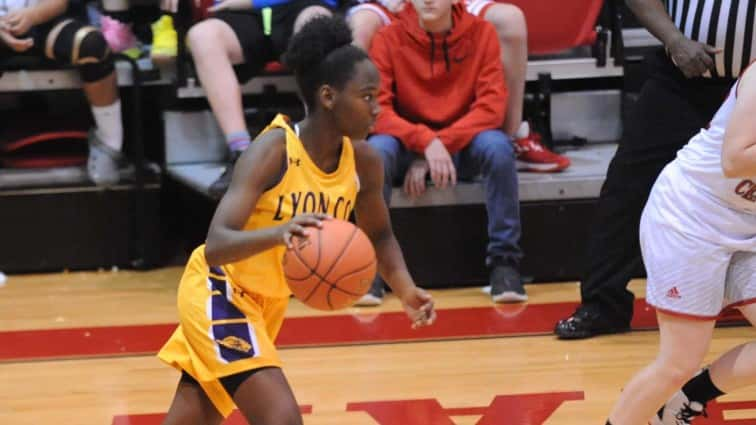 Rose Smith has enjoyed her first two games this season at Whitesville Trinity.  The Lyon County sophomore scored 28 points to help the Lady Lyons ease past Cumberland County 61-53 Friday at the Dental Designs of Owensboro Christmas Classic.
Smith scored 23 points in a loss Thursday to the host team.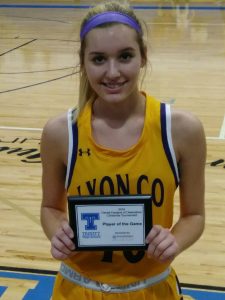 The Lady Lyons grabbed an early lead and led 14-10 after one quarter.  They were able to extend their lead to 32-23 at halftime.  Lyon hit just enough free throws in the second half and some shots down the stretch to snap a four-game losing streak.
Three players scored in double figures as the Lady Lyons scored a season-high 61 points.  In addition to Smith's 28 points, Kenttavia Matthews scored 13 points, and Cathryn Brown added 10 points.
Cumberland County (1-7) got 14 points apiece from Danielle Cooper and Maggie Morgan.
Lyon County (2-6) will conclude play at Whitesville Trinity Saturday morning when they play Western.
Cumberland County                      10    13    15    15—53
Lyon County                                      14    18    15    14—61
Cumberland County (1-7) – Cooper 14, Morgan 14, Franklin 9, Patterson 8, Craft 4, Nettles 4
Lyon County (2-6) – Smith 28, Matthews 13, Brown 10, Collins 3, Butler 2, Defew 2