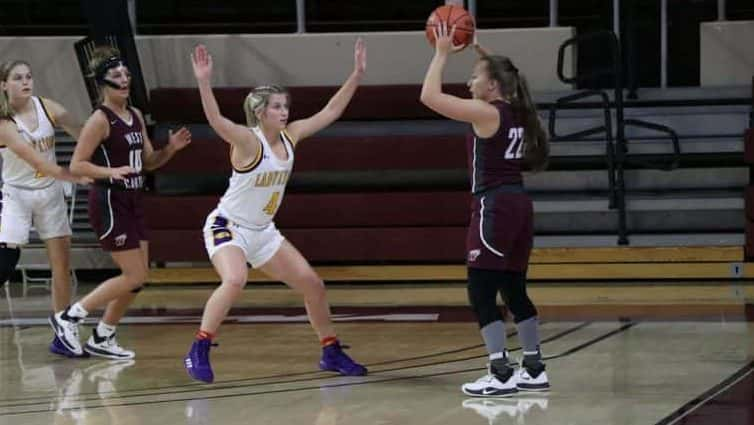 Turnovers, while good and tasty in a bakery, are not really what you need when playing at a state tournament level. Turnovers on six straight trips down the court in the first quarter for the Lyon County Lady Lyons led to a big run for West Carter as the Lady Comets rolled to a big 64-40 win over the Lady Lyons in the opening round of the Girls All A Classic Wednesday morning in Richmond.
With the Lady Lyons up 4-2 in the opening moments of the game, the turnover bug bit, and it bit hard. Lyon County would have turnovers on six straight trips down the court. Meanwhile, the Lady Comets got on a roll. The two proved to be a deadly combination against Lyon County.
West Carter scored 12 straight to go up 14-4. The Lady Comet lead would be 14-6 after the opening 8 minutes.
The Lady Comets then scored the first 10 points of the 2nd quarter to go up 24-6. With turnovers continuing to plague Lyon County, West Carter was able to push the lead on out to 36-12 at the half. Calista Collins and Rose Smith each had six points at the break to account for all of the Lady Lyons' points.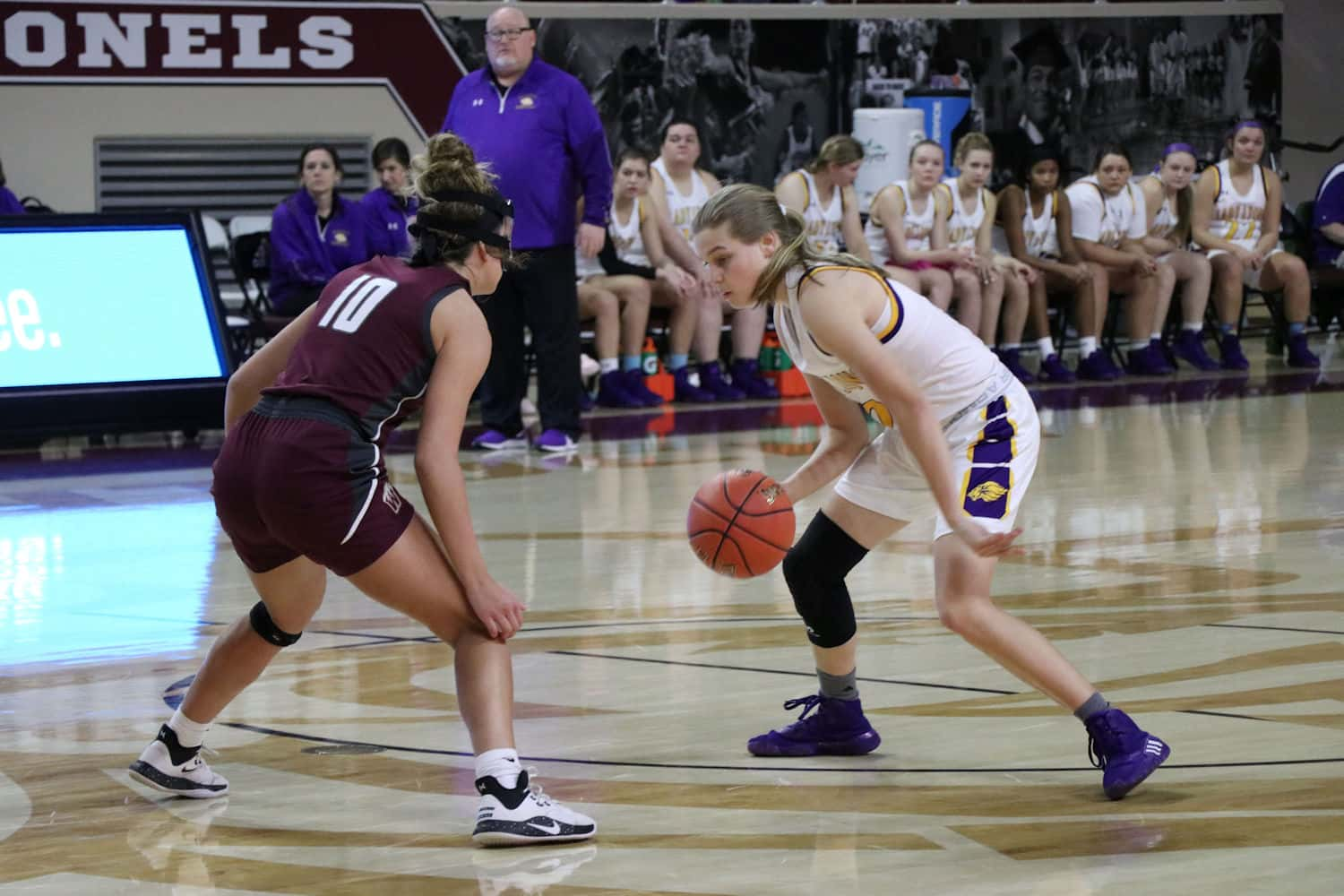 The Lady Lyons came out with pressure in the 2nd half and made a bit of a bid to get back in the game. With the defense leading the way, Lyon County would cut the margin to 41-22. However turnover issues returned, and West Carter was able to close out the third quarter with an 8-0 run to effectively close out the game and take a 49-22 lead after three.
The Lady Lyons pressure continued to be effective in the final quarter, but by that time the margin was just too much to overcome, as West Carter was able to hold on for the 24 point win.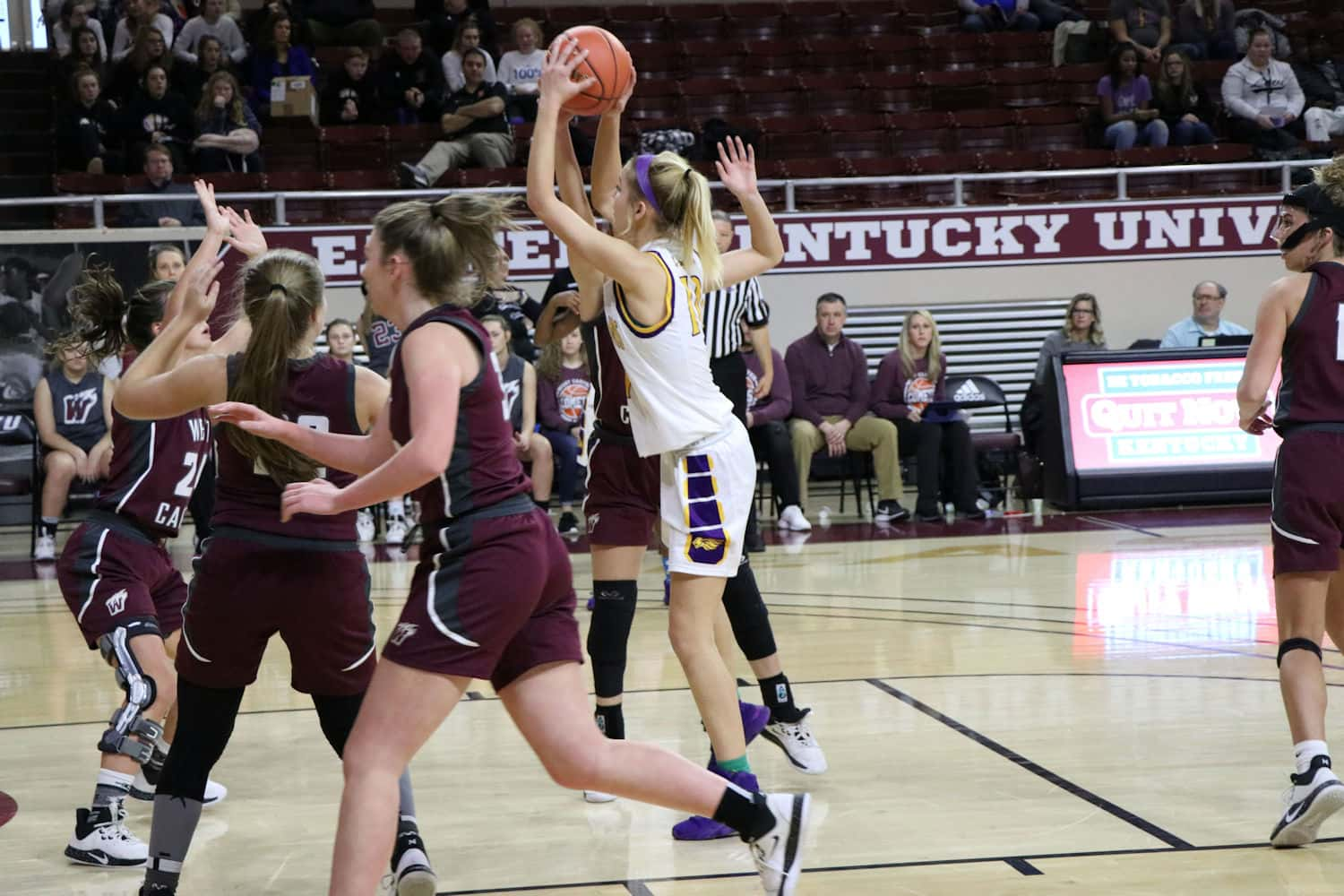 Lyon was led by Rose Smith, who finished with 12 points and 8 boards. Calista Collins finished with 9 points and 9 boards. Cathryn Brown and Ella Defew added 7 points each. Hadlie Butler finished with 5.
The Lady Comets were paced by Becca Nolen with 14 points. Allie Stone chipped in with 11 for West Carter.
Turnovers were a huge factor for Lyon County as the Lady Lyons committed 29 for the game. The Lady Comets had 14. They came up with 17 steals for the game.
Lyon County shot 36.4% from the field, while West Carter shot 45.8%.