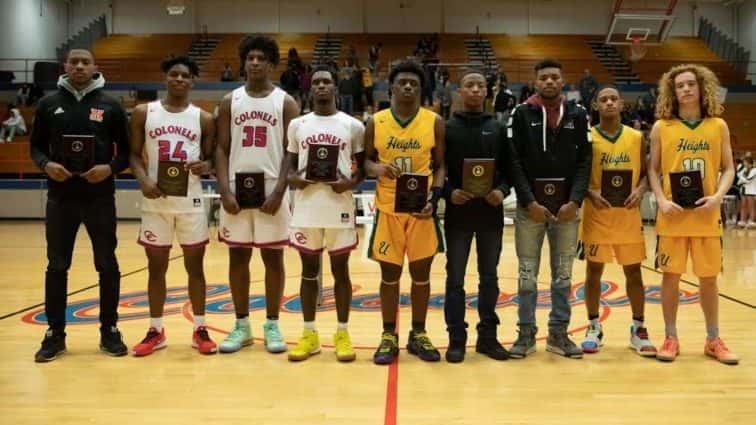 The members of the 2020 Boys' All 8th District were announced Thursday night. The team members were recognized following Thursday night's boys' championship game between University Heights and Christian County.
The members of this year's team are:
K.J. Crump – UHA
Don Victor – Hopkinsville
Stephen Bussell – Christian County
Mikeon Mathis – Christian County
D.J. Quarles – UHA
Authur McKnight – Hopkinsville
Cameron Pratt – Fort Campbell
Will Bryan – UHA
Olajuwon White – Christian County
Javon Smith-Rudd – Hopkinsville
The all district awards are presented based on regular season play, not on tournament performance, and are voted on by the district coaches.
(Photos – Cindy Dougherty)