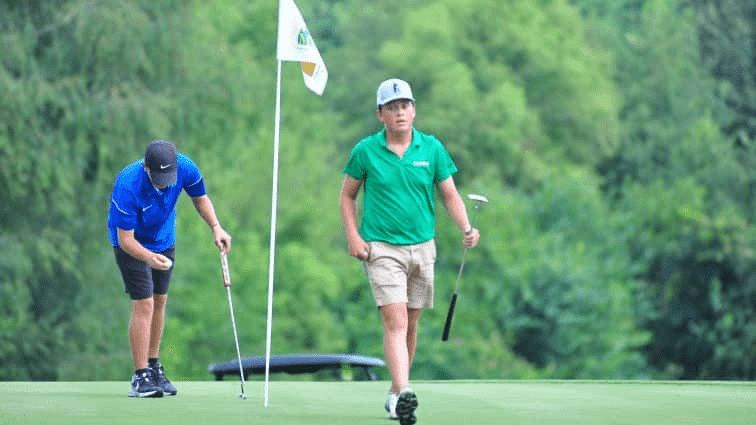 Golfers from four schools hit the links Tuesday afternoon at the Rolling Hills Golf Course in Russellville. Hopkinsville won the team matchup against Logan County, while University Heights' Jiles Wyatt picked up another individual win for his season so far.
Hopkinsville and Logan County were the only teams to have enough golfers to compete on the team side, with the Tigers outshooting the Cougars 160-175. James Folz, Evan Pyle, and Will Binkley, all shot 38 to lead the way for Hopkinsville.
Jiles Wyatt was the individual medalist for the match, shooting a 36, one shot better than Russellville's Daylan Roberts. The Hopkinsville trio of Folz, Pyle, and Binkley finished tied for third, along with Logan County's Elijah Forbes.
Hopkinsville boys scores:
J. Folz – 38
E. Pyle – 38
W. Binkley – 38
A. Riggs – 46
J. Falco – 46 (not included in team score)
C.Demps – 47 (not included in team score)
UHA boys scores:
J. Wyatt – 36
L. Shouse – 47
A. Onate – 61
UHA girls scores:
C. Lindsey – 42