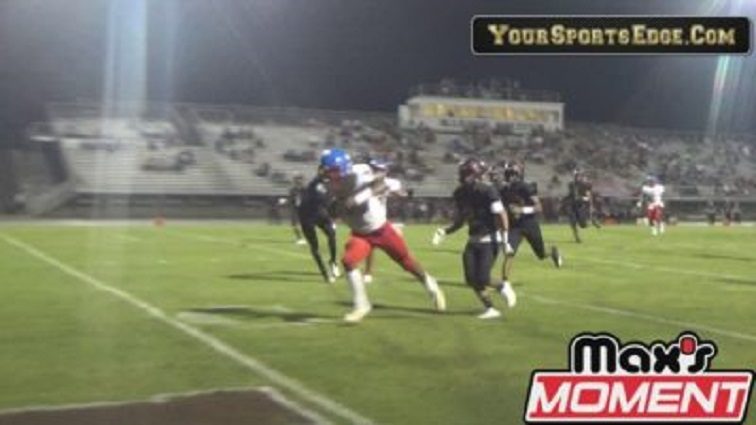 Christian County opened the 2020 football season with a 28-20 victory over Madisonville-North Hopkins on Friday night, with senior Donta Abren guiding the offense and chipping in on defense as well.
Abren was 6/11 for 47 yards through the air, while also coming up with a fumble recovery on the defensive side.  He rushed for 73 yards, including a second-quarter touchdown that kickstarted the Colonel comeback.
Watch as Abren scrambles out of the pocket and picks his way through the Maroon defense on the way to a 34-yard touchdown in this Max's Moment.