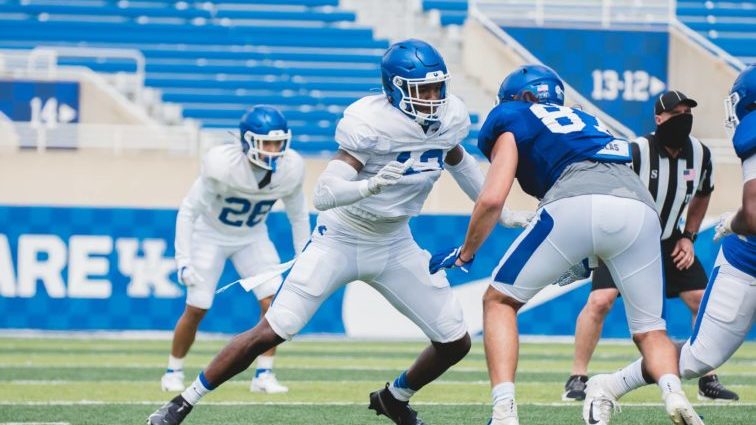 Redshirt freshman linebacker JJ Weaver has plenty of motivation for this season.
"Last year just made me more hungry, want to work hard," said Weaver. "I took a loss this year, so that just made me more focused and working hard."
The loss was the death of his father in June when he was murdered in a Georgia shooting. Last year was getting to play late in the season — without having to burn a redshirt year — and show he was ready for a bigger role.
Kentucky defensive coordinator Brad White says Weaver has had a "solid" preseason camp and combined with his weight and strength gains have him ready to be a dependable outside linebacker.
Weaver has not let his father's death or COVID-19 issues distract him from his football goals.
"I have been playing football since I was 4," he said. "Just keep my mind clean, be around my guys. Just keep my mind off the negativity of things in my life. Keep my mind clear and just keep playing football. Just listen to coach White. Being more explosive, trying to earn a starting job."
Weaver says he is used to being by himself, so COVID-19 issues have not greatly impacted him.
"It affected other people like being a brotherhood. We can't be a brotherhood with his corona going around," he said.