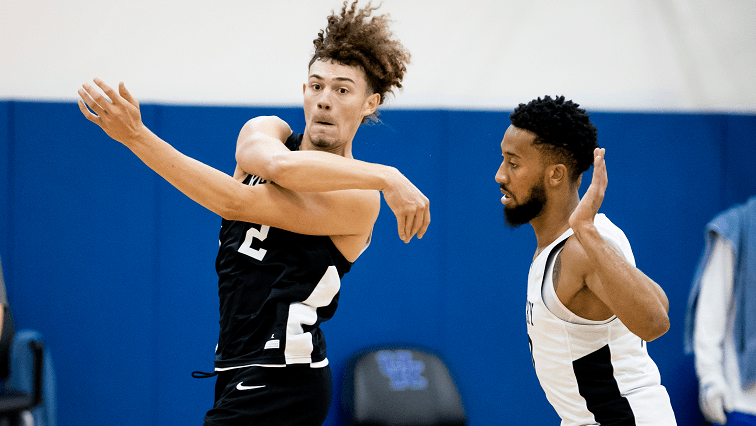 New Kentucky assistant coach Jai Lucas was a successful college point guard and he likes the one-two combination the Cats will have this year with freshman Devin Askew and senior grad transfer Davion Mintz. Lucas believes Askew's work ethic can help make him special
"Probably one of hardest workers on the team. You can watch and tell that every easily," Lucas said. "One thing that shocked me is how his body transformed (over the summer) and how he looks. His body does not look like a freshman, With the work he has done this summer, he has an opportunity to have a really good year
"The way he shoots the ball is one thing that has not changed. He can flat shoot it. He has poise and plays beyond his years. He plays with an edge I love. He is a competitor and plays to win every play."
Lucas still remembers something his father, former NBA player John Lucas, constantly told him.
"There is a small margin to be good. Dad told me the smallest guys have to be the toughest and Devin is like that," Lucas said.
The UK assistant coach said Mintz, a regular at Creighton, is probably the best outside shooter on the team and compliments Askew well.
"Davion has been through the wars and has the scars. He plays with upperclassman confidence and is going to be a big part of the team," Lucas said. "He brings an older presence we need and gives confidence on the court to everyone.
"He has that chip on his shoulder. A lot of people doubted why he would come here. But he's coming from a backcourt loaded at Creighton also. He's not afraid of competition."