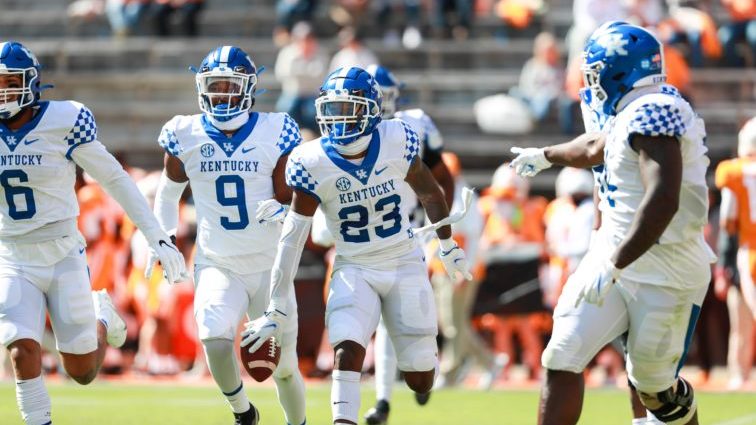 (SEC Photo)
Winning for the first time in 17 years overall and for the first time in 36 years in Knoxville certainly had to create a lot of potential candidates to receive the game ball after Kentucky's 34-7 win over Tennessee Saturday. However, no one can argue with the choice that Kentucky coach Mark Stoops made. He went with offensive line coach John Schlarman, the former UK offensive lineman who has not let battling cancer for over two years impact the work he does with his players.
"It's getting more difficult for John," Stoops admitted after the game.
Stoops had Schlarman talk to the team Saturday morning, something he has not asked him to do often during his illness and treatments.
"It was very genuine and from the heart," Stoops said about Schlarman's talk. "He obviously motivates them better than me."
Don't take that personal Mark. Schlarman's story, endurance and courage would motivate anyone. It's that inspiring.
"John got the game ball. He deserves one," Stoops said. "He's been around a long time and been a Wildcat a long time, so he deserved that game ball."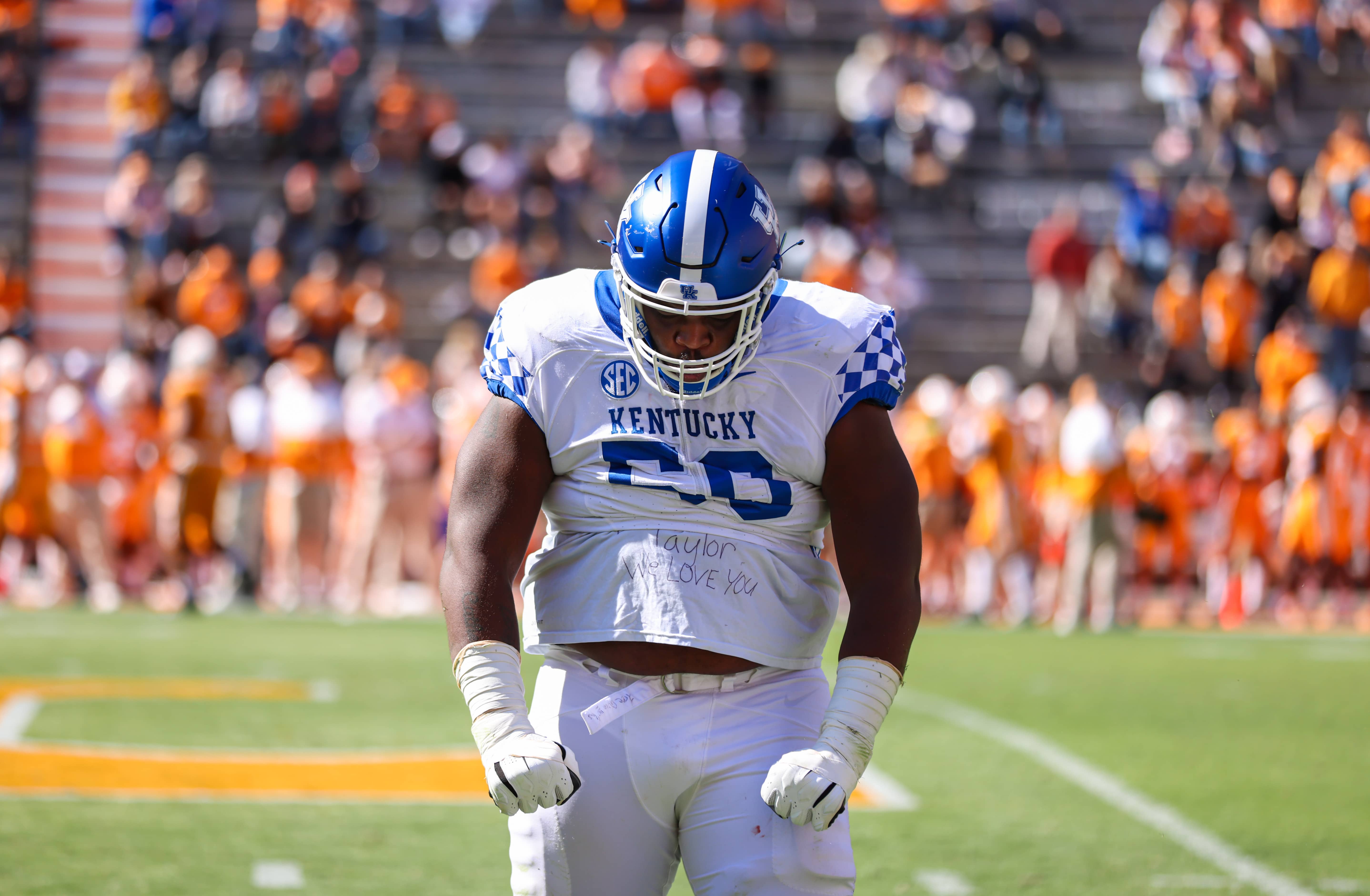 Yes he did just like two years ago when he got one after UK ended that horrendous losing streak at Florida.
It was only fitting that UK's offensive line helped control the game in the second half to easily protect the 17-7 halftime lead set up by three interceptions and not much offense.
Stoops put Schlarman in the press box for this game rather than have him on the field. Maybe it was due to Schlarman's health or maybe it was so Schlarman could get a better view of what the Tennessee defense was doing. Whatever it was, UK made some definite adjustments at halftime to unleash the offense.
"They are physical on the defensive side of the ball as well," Stoops said. "They were showing us one thing and pressuring to another (side)."
But once UK got it figured out along the offensive front, Tennessee had no answers to keep the Cats from the historic win that Schlarman — and every UK fan — has been waiting for a long time.