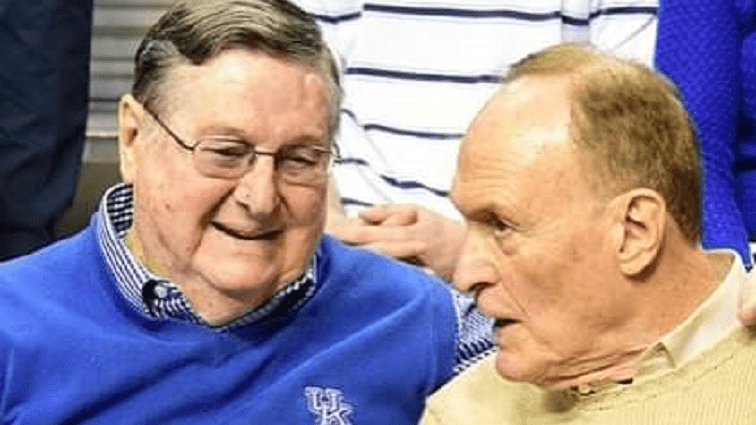 I consider former LSU basketball coach Dale Brown not only a friend but a man who admittedly thinks more with his heart than his head — something the NCAA never truly appreciated from him. He fought his way to the top of the college basketball world but never forgot the struggle or his desire to help those who didn't always have a voice to reach out for help.
Knowing the controversy Kentucky players and coaches set off when they knelt during the national anthem before Saturday's game at Florida, I reached out to Brown for his perspective on what he thought about UK players — and coach John Calipari and his staff — doing what they did.
Here is his complete answer he sent to my question:
"I am very sensitive to matters like this because of what the NBA did to Mahmoud Abdul-Rauf (a nine-year NBA veteran known as Chris Jackson when he played at LSU), which was totally wrong. He was not anti-America. He was trying to bring attention to the poor that are so often overlooked by our government.
"Also, injustices in our system. We have a system of justice that treats you much better if you are rich and guilty than if you are poor and innocent. He was praying while standing with eyes shut and palms extended upward. He is one of the nicest people that I have ever met. He is loaded with love for others. Had his new home in Mississippi burned to the ground some years ago but did not become bitter.
"I have been in 90 countries and none compare to our beloved USA. However, we are far from perfect and thank God we can express ourselves, not by rioting, looting or burning an American flag but by peaceful methods. It is despicable what happened at our nation's capital on 1-6-21. This was not a peaceful protest but a crazed mob desecrating our nation's capital.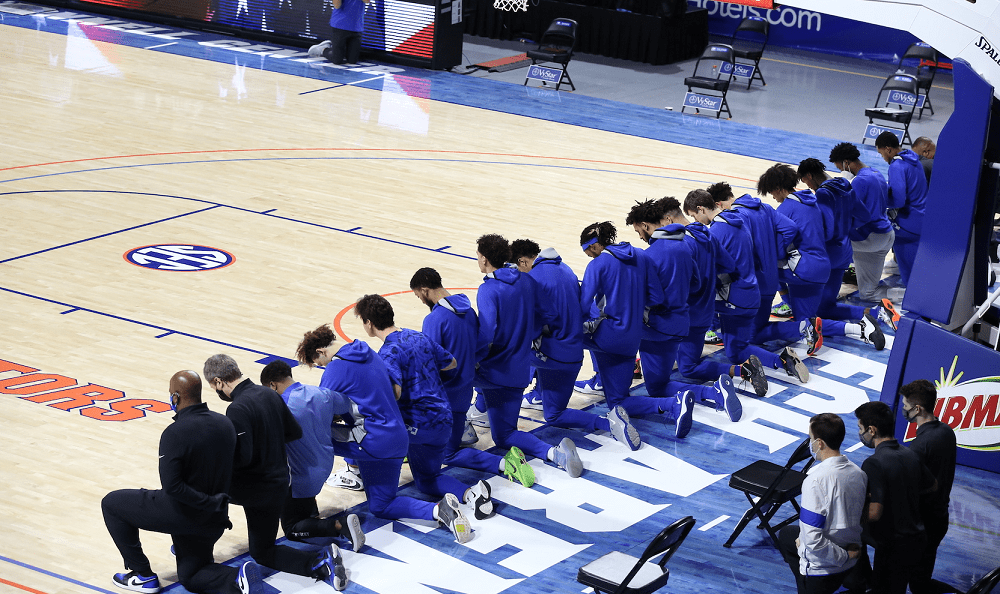 "I have known Coach Cal very well for many years and his loyalty to America. His Kentucky teams have always displayed class and personally I wish there was a better way to display their feelings because I think of all the veterans that lost their lives protecting us. One of those things was our free speech, which they (UK players) implemented. However, I admire them and the coaches for caring enough to bring it to everyone's attention in a dignified manner.
"It will be recorded by the last chapter of the book of man's crimes that his most grievous sin was that of intolerance." Napoleon Hill.
"Our country is now experiencing some ugly times and all this chaos will not go away, until we fully understand that the best potential of ME is WE ! We must take immediate and massive action because we have lost our moral compass. GOD BLESS AMERICA BUT WAKE UP AMERICA!"