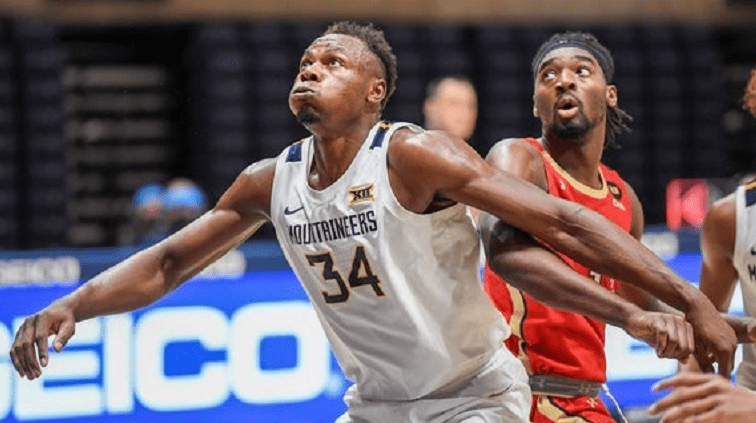 Kentucky has Dontaie Allen making 3-pointers, Keion Brooks is healthy and playing, UK has won three straight games and now former five-star recruit Oscar Tshiebwe announced Sunday he is transferring from West Virginia to UK. Tshiebwe averaged 10.6 points and 8.9 rebounds in his career at West Virginia before deciding for "personal reasons" to leave about a week ago. Tshiebwe averaged 8.5 points and 7.8 rebounds per game in seven games this season after averaging 11.2 points, 9.3 rebounds and one block per game as a freshman.
The 6-9, 260-pound center was a McDonald's All-American who many thought was going to pick Kentucky before he opted for West Virginia. He also considered Miami, Illinois and North Carolina State before making his decision Sunday.
Tshwiebe told Travis Branham of The Cats Pause he was a "hard worker" who can get better.
"I know the (Kentucky) coaches are going to help me get better," the newest Cat said. "I just love Kentucky and I just feel like it's the perfect place for me. I think I am going to get better. I like the way they play and everything."
"He (John Calipari) told me that this is going to be my home. He said I am going to come here and I am going to help them team and they are going to help me become good."
Tshwiebe fits what Calipari likes. He is a physical player and a definite low post player and plays with a high motor that offsets his lack of explosiveness. He's a willing, and sometimes dominant, rebounder. He's able to score with both his right and left hands at the rim and score off teammates' missed shots.
He won't be the same type of rim protector that signee Daimion Collins should be but he can alter shots and he's tough to move out of the way near the basket. He should also fit well with Collins, who prefers playing more on the floor than in the block. Collins is a better perimeter shooter than Tshiebwe and also better scoring off the dribble.
Tshiebwe will be the bruiser and Collins more of a finesse player who is a terrific shot blocker who can also make perimeter shots.
Kentucky also figures to have freshman Lance Ware return next year to give UK another physical presence. Maybe freshman Isaiah Jackson, a more athletic player, will be back. Same with the versatile Keion Brooks. Then there will always be the transfer portal that has brought Reid Travis, Nate Sestina, Olivier Sarr, Davion Mintz and Jacob Toppin to UK in recent years.