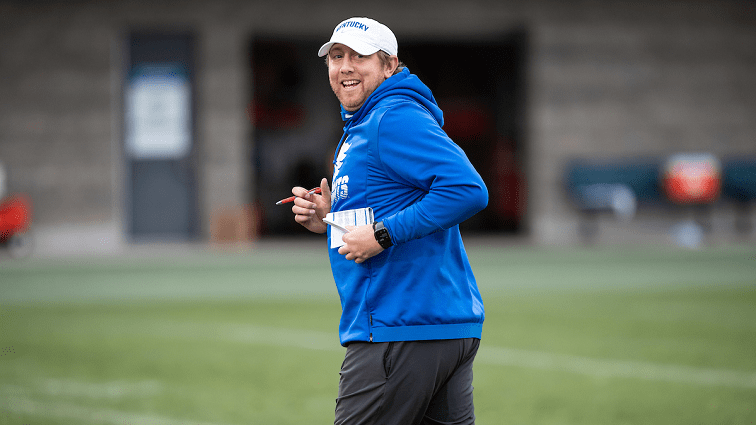 Changing a program's culture is something a lot of high-level college football and basketball coaches talk about and often have to try and change. New Kentucky offensive coordinator Liam Coen was not sure what he would find at Kentucky culture-wise when he left the Los Angeles Rams to return to college coaching.
"I was talking to a couple of people about the way that these guys go about their business," said Coen. "It's not easy being a student-athlete at this level."
Yet Coen says weekly reports seldom have many names on it for players who have missed a class/workout/tutoring session or been late.
"The way coach (Mark) Stoops has got things rolling was actually a pleasant surprise," Coen said. "These guys know how to practice. You can tell they have been repped and coached. It has been a really pleasant surprise."
Communicating with NFL players was different. Show up late or do something wrong in practice and a player was fined. It's not that way in college obviously.
Coen knows he has to be patient and teach more but admits at times some of the "New England in me comes out" and there will be times he "jumps guys" for mistakes.
"But I love them up and create the right atmosphere," Coen said. "It's not always easy love and pats on the butts. There is a time we have to get after these guys."