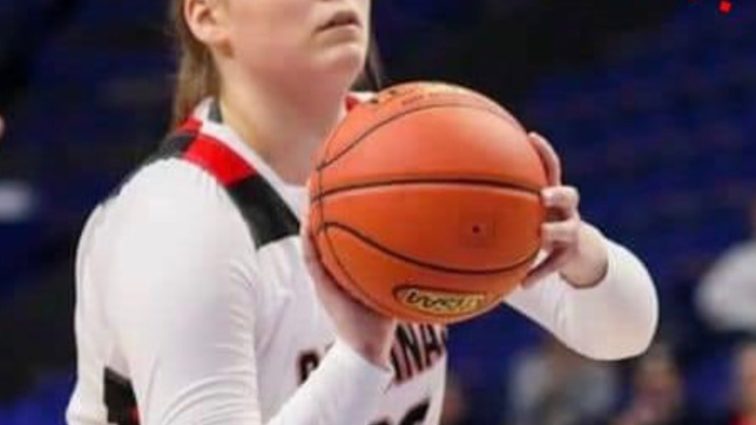 Rachel Presley has had to deal with a lot of adversity the last two basketball seasons but South Laurel coach Chris Souder not only admires how she handled it but also knows his team would not be back in the state tournament if not for her play.
Against Bell County in the 13th Region semifinals, Presley had 21 points and 10 rebounds. In the regional title win over tourney favorite North Laurel, she had 18 points and 13 rebounds. Impressive numbers after she had only five points and five rebounds in the opening regional tourney win over Knox Central.
"The last two or three weeks she was great," Souder said. "The last two games of the regional she was just dominant. When we won the region, she had the whole team crying. Her mom came on the court and it was so emotional. Rachel just let it all out."
What she let out was not only being limited to just eight games at the end of the 2019-20 season after transferring from Somerset and then having to deal with COVID this season but most importantly the unexpected death of her father, Russ, on Dec. 2 before her junior season started.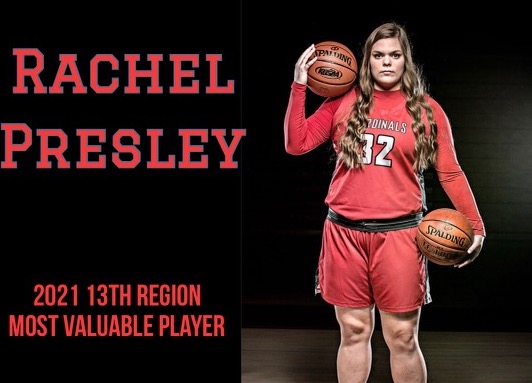 "She called me at 6 a.m. and was so upset over her dad's passing," Souder said. "I had just talked to him the day before about our season and he was really excited to see what she was going to do. She was devastated. Her dad was her rock. He had driven her all over the country to play basketball.
"She did CPR on him. Rachel just took over, even called 911. That's how she is. But it all really jolted her. She had a hard time getting going when our season started. She would get teary eyed and then tell me she was sorry she was upset."
Presley, who averaged 12 points and 7.6 rebounds in the eight games she played last season for South Laurel, had played a prominent role at last year's state tourney when South Laurel upset tourney favorite Sacred Heart 58-57 in the first round before COVID canceled the tournament. She had nine points and 10 rebounds in the win and hit the only two 3-pointers she made all season.
This season she was expected to be one of the anchors on a young team that features only one senior. South Laurel lost its three top scorers — who all played college basketball this season — off the regional championship team and got off to a 1-5 start this year. COVID also caused a pause for the team. Souder admits he even had some doubts about how well his team would do.
"Last in the season Rachel was struggling on the court and just was not herself, which was understandable," Souder said. "I had a meeting with her and asked what her dad would be telling her. She said he would be upset with the way she was playing.
"I said, 'You told me you were going to play this season for your dad and it's almost like you are not playing well because of your dad.' She got it together and got it rolling again."
Souder won two straight state titles with Mercer County in 2018 and 2019. He's now won seven regional titles but this one could be the most special for a lot of reasons.
"It was so special winning and seeing how happy Rachel was. This is what her dad wanted. He got to see her last year and that just made this more special," Souder said. "I don't know if I have ever been more proud of a kid than Rachel and how she stepped up so big when we needed her.
"What makes it even better is that she is probably the nicest kid you could ever find. You could tell she was wearing her emotions on her shirt sleeves and it was just getting the best of her. It finally clicked and she played like she can."
Presley is averaging 14.8 points and 7.4 rebounds per game, both tops on the team. She's hitting 58 percent overall from the field and has even made 10 of 25 3-pointers going into Wednesday's game at 5 p.m. against Franklin County in Rupp Arena.
She was named most valuable player at the 13th Region Tournament and now has another chance to honor her father's memory at the state tourney.
"We are playing with house money and I have just told her to have fun and enjoy it," Souder said. "I just want her to play the way she can and then what happens, happens. But with all she's been through, I'm just happy for her and proud of her at the same time."