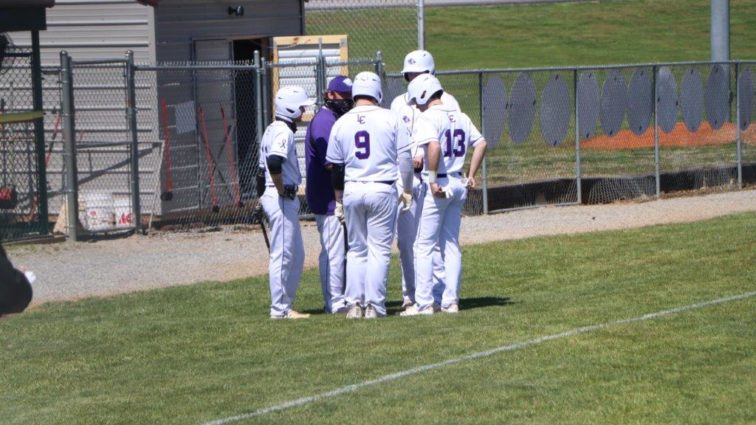 After seven scoreless innings, Whitley County used a 4 run eighth inning to hand Lyon County its first loss of the season Monday night. The Colonels used a Lyon County error at the beginning of the top of the 8th to spark the rally as they turned back the Lyons 4-1 in the Mustang Invitational at McCracken County High School.
The game had been a pitchers' duel all evening long as Lyon County's Austin Long and Whitley County's Caden Petrey gave up virtually nothing.
Whitley County's best threat early in the game came in the second inning, when the Colonels got a pair of singles and a walk, but could not drive a run across the plate, as Austin Long picked off a baserunner and then ended the threat with a strikeout.
The Lyons got their first hit of the game on a bunt single from Brady Darnall in the bottom of the 6th inning.
Lyon County threatened to pull out the game in the bottom of the 7th inning. Jackson Shoulders reached second base on an error with two outs. Whitley County then walked Aiden Rush to set up a force play. Corey Cissell then grounded out to end the threat.
The Colonels finally broke through in the top of the 8th. After a Lyon County error, Whitley County picked up a couple of one-out walks to load the bases. A single, double, and a wild pitch later, the Colonels had a 4-0 lead going into the bottom of the 8th.
Lyon County would get a lead-off double from Christian O'Daniel in the bottom half of the inning. O'Daniel would then score on a ground out, but that was all the threat the Lyons could muster as Whitley County held on for the win.
O'Daniel was 1-3 on the game, with a run scored. Brady Darnall had the only other hit for the Lyons in the game, going 1-3.
Lyon County's Austin Long had a good night on the mound, giving up just one earned run on four hits, striking out 12, while walking four.
Whitley County's Caden Petrey picked up the win, going all eight innings, giving up no earned runs, on two hits, striking out 11, and walking only one.
The loss dropped Lyon County to 4-1 on the season.