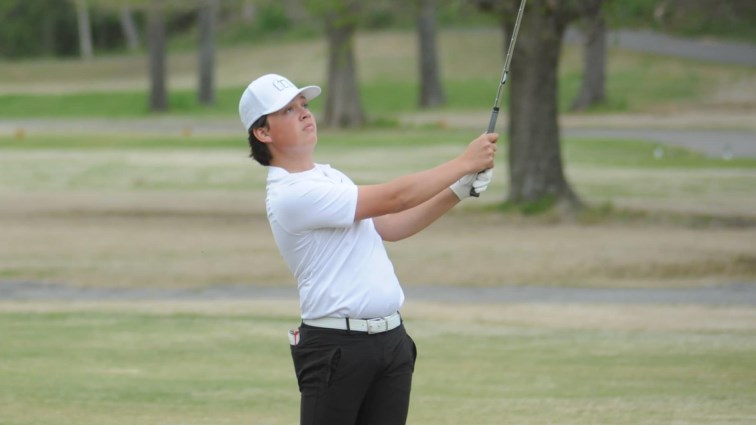 Jiles Wyatt capped a strong weekend with a win on the Bluegrass Golf Tour at Miller Memorial Golf Course Sunday which also gave him the combined title with Saturday's finish in Cadiz.
The University Heights Academy senior and Centre College signee shot a 4-over 75 Sunday to defeat Trigg County junior Hunter Reynolds by two shots.
Wyatt had three birdies on the front nine to help his cause.
Marshall County freshman David Morris finished third, four shots behind Wyatt at 8-under.
Combined with Saturday's round at Boots Randolph Golf Course, Wyatt won the two-day combo tournament by 10 shots over Reynolds and 11 shots over Morris.
Bluegrass Tour Stop – Miller Memorial Golf Course
+4       Jiles Wyatt
+6        Hunter Reynolds
+8        David Morris
+13     Tyler Dew
+13     Palmer Sims
+15     Hayden Engler
+15     Aidan Poston
+15     Evan Pyle
+15     Elijah Forbes
+16     Tanner Crouch
+16     James Folz
+16     Jack Butts
+18     Caleb Ticknor
+18     Braydon Bond
+20     Gunner Hoover
+26     Tucker Blane
+26     Micah Koenecke