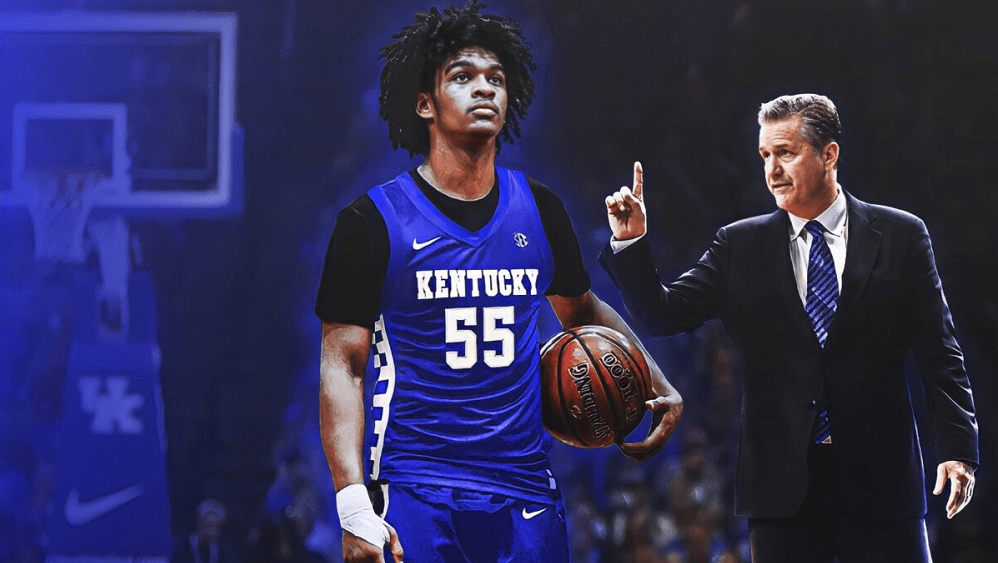 Skyy Clark says he is a point guard who can do everything
Looking through some notes tonight I found an interview I did with Kentucky point guard commit Skyy Clark a few months ago when I asked him to describe him to UK fans who might not have seen him play.
"I am just a point guard who can do everything," Clark said. "I can probably score better than other point guards. But my main thing is I love to win and play defense and be a leader. Whatever it takes, I want to do it."
That's why during COVID last summer Clark found a way to play against established college players and even some professional players to see how fast the game would get as he advanced.
"After that, I also started getting in the weight room and got stronger because I knew I had to do that to make it as I moved up," he said.
That's because Clark wants to prove he's the No. 1 point guard in the 2022 recruiting class and leave no doubt about that. He also wants to be part of a blockbuster recruiting class, something UK has not had for a few years now.
Clark will play his senior season at powerhouse Monteverde Academy where one of his teammates will be Jalen Duren, one of the top players in the 2022 recruiting class who recently announced he will take an official visit to UK.
Clark has also been actively recruiting Shaedon Sharpe, who plays at Dream City Christian in Arizona.
"Skyy knows him. He is very explosive, knows how to play the game, and plays well," Kenny Clark, Skyy's father, said. "He talks to other guys. He reaches out to a lot of them. He is doing his part for Kentucky basketball."
Chris Livingston, Brandon Miller, and Jayden Bradley are some of the other highly rated players Clark has talked to about UK.
"We want to do whatever we can for BBN and the UK coaching staff," Kenny Clark said.